Stay connected
Now more than ever, it is important that you have opportunities to explore Union virtually.
We offer a number of ways for you to learn about Union College and connect with members of our community when a visit to campus is not possible.
Open houses
Join us for one of our Discover Union: Virtual Open Houses, an hour-long opportunity to learn more about Union College from a variety of voices.
Offered Thursdays at 7:00 p.m. eastern time, each program will feature an introduction from Admissions, an overview of academic life from a faculty member and class dean, and a panel discussion with current students. At 8:00 p.m., you have the option to stay in the session for a virtual tour of Union's beautiful campus with one of our student guides.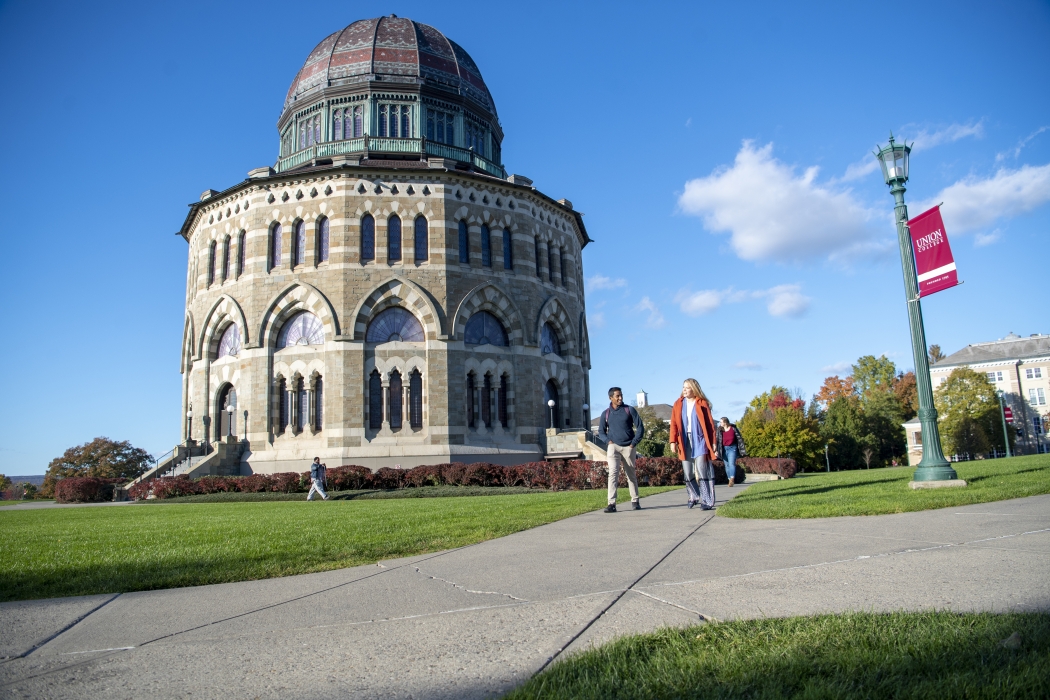 Information sessions
Experience Union from the comfort of your home. Every weekday an admissions dean will give an overview of the College and answer your questions. Morning and afternoon sessions are offered.
A short video introduction to Union by Matt Malatesta '91, VP for Admissions and Financial Aid, is also available.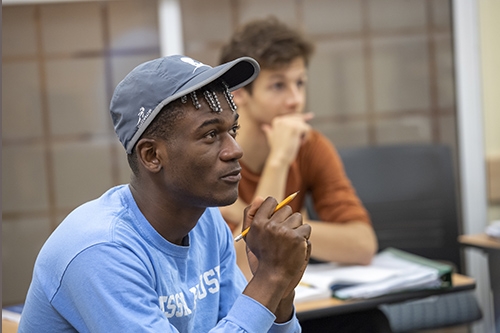 Special interest programs
Click on a date below for additional details and to register. Please note all programs are Eastern Time: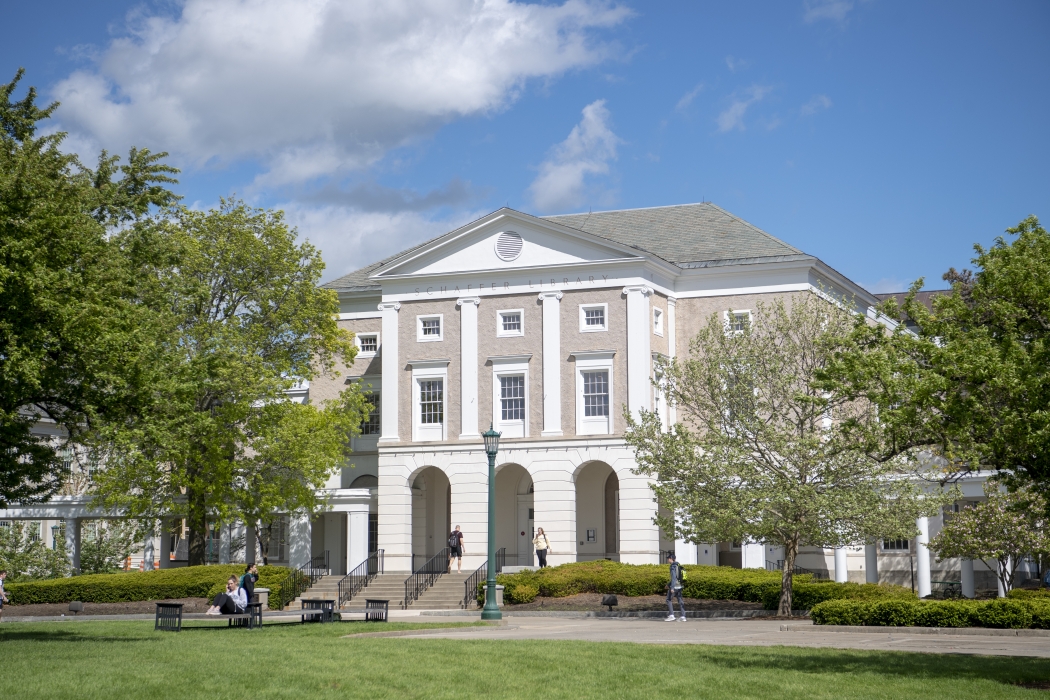 Campus tours
Choose a tour option below to learn about Union's campus and community, including academic buildings, residence halls, our unique Minerva Houses and the Nott Memorial (a national historic landmark)!
Take a narrated, self-guided tour while on campus or at home using our Guidebook app.
Explore campus through our interactive map.
Check out this tour video, with Lauren Smith '20.
Register for a guided virtual tour offered on Tuesday afternoons and Saturday mornings. A Union student will lead you through the virtual tour while answering questions and sharing Union stories.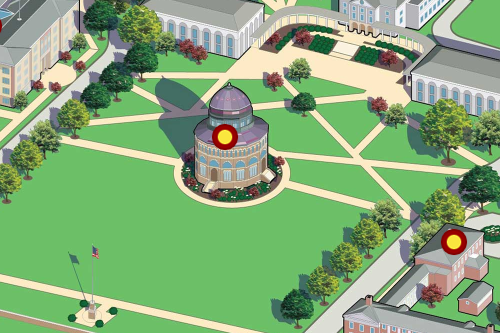 Interviews
Let's talk. Prepare for an enjoyable conversation about your academic career, interests and personal goals. Interviews are recommended because they allow us to get to know you better, adding another dimension to your admissions application.
Virtual interviews are available for rising high school seniors. Appointments are offered Monday-Friday at 11:00 am, 1:00 pm or 3:00 pm eastern time. Registration is available up to 48 hours in advance.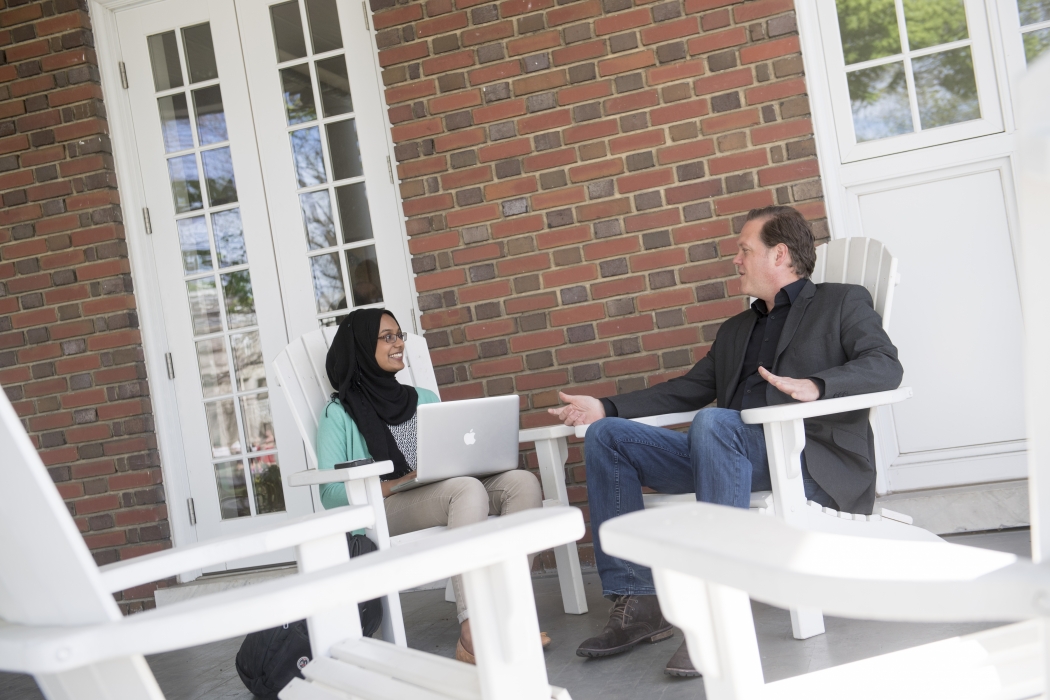 Union in pictures
Photos highlight what awaits you at Union: a top-notch liberal arts environment with all the ingredients to create a college experience that's uniquely yours—guided by your passions, your interests, your imagination.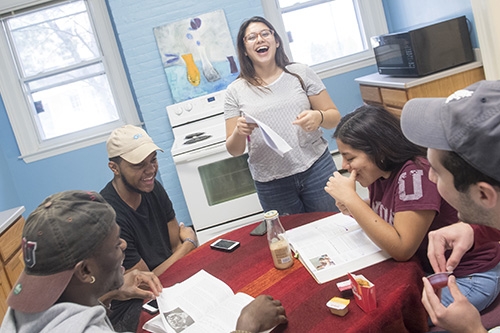 Stay connected with Union on social media
Contact us
Please don't hesitate to call or email us! We continue to be available Monday-Friday, 8:30 a.m. - 4:30 p.m., at (518) 388-6112 or admissions@union.edu.