Two Union students will travel the world next year, funded by the prestigious Thomas J. Watson Fellowship Program.
Samantha Miller '19 and Emmanuela "Ella" Oppong '19 were among the 41 students selected as fellows from 152 finalists nominated by private colleges and universities in the U.S.
This marks the fourth time in the last seven years that the College has two Watson fellows. The program was established in 1968 by the children of Thomas J. Watson, Sr., the founder of IBM, and his wife, Jeanette K. Watson, to honor their parents' longstanding interest in education and world affairs. Since the program's inception, 58 Union students have been awarded fellowships.
This year's fellows receive a $30,000 stipend to cover a year of independent study and travel outside the U.S. They'll traverse 76 countries exploring topics ranging from artificial intelligence to music subcultures; from food insecurity to island innovation; from neonatal to end-of-life care.
Miller's goal is to become an architect. For her Sophomore Scholars Project, she redesigned Schenectady's Amtrak Station to create a building reflective of the unique architectural history of the city while encouraging revitalization. While on a term abroad in Vietnam, Miller wrote a paper on the highly innovative design atmosphere developing in Vietnamese architecture. The abstract for her paper, "The Current State of Architecture in Vietnam," was recently accepted to be included in the 21st International Congress of Aesthetics 2019 Proceedings book.
For Oppong, being awarded a Watson fellowship completes a triple crown of academic achievement. Last summer, as the winner of a $10,000 Kathryn Wasserman Davis Projects for Peace award, she returned to her native Ghana to help children living in an orphanage learn sustainable life skills. She also won a prestigious Harry S. Truman Scholarship. Recipients receive a $30,000 scholarship toward graduate school and the opportunity to participate in professional development programming to help prepare them for careers in public service leadership.
To learn more about this year's Watson Fellows and their projects visit the Watson website.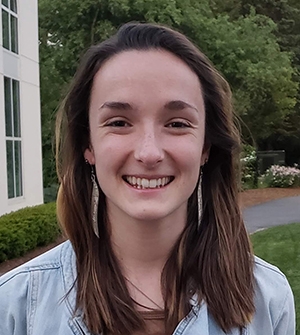 SAMANTHA MILLER '19
Hometown: San Diego, Calif.
Major: Studio art with a minor in mechanical engineering
Project title: Poignant Nostalgia: Investigating Architecture through Abandoned Spaces
Countries: Japan, China, Malaysia, Bulgaria, United Kingdom
Description: I propose a study of the relationship between architecture and humans. Through the scope of abandoned sites, I seek to investigate the nuances of emotional attachments developed toward forgotten and ruined structures. My project aims to portray the reflective dynamic connecting communities to their architecture, revealing the value of ruined architecture in understanding the past for future development.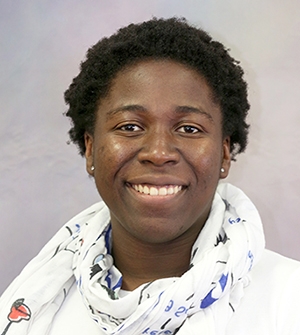 EMMANUELA OPPONG '19
Hometown: Bronx, N.Y.
Major: Biomedical engineering
Project title:  Social Entrepreneurship: Empowering Local Minds, Finding Healthcare Solutions
Countries: Kenya, Uganda, eSwatini, Liberia, Hong Kong, China, India
Description: Through my project, I will travel to seven countries to explore organizations and projects with different cultural contexts that seek to empower locals to participate in healthcare outreach and research. On-the-ground observations, hands-on involvement, and interactions with workers and local community members will allow me to learn about these unique initiatives, their similarities and differences, successes and challenges. In addition, I will explore the local environments to learn about cultures and customs and their impact of these initiatives.