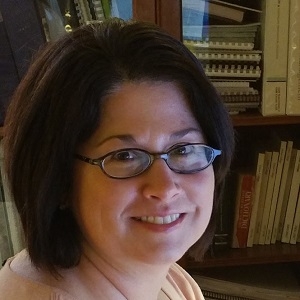 Distinctions
In July 2018 MaryBeth was named Interim Vice President for Administration and Finance/Controller. In this role, she oversees operations in Finance, Budget, EHS, Risk Management, Financial Services, Facilities, Human Resources, Bookstore, and Mailroom/Copy Center. Hired in 1995, MaryBeth started her career at Union as Financial Analyst, promoted in 2001 to Director of Financial Reporting and Analysis responsible for financial reporting, endowment administration, issuance of debt, and projects directly related to the Strategic Plan. In 2017, MaryBeth was promoted to Controller, directing all financial operations in addition to financial reporting and analysis. Prior to Union, MaryBeth was a senior auditor at KPMG, with a primary audit focus on higher education and other non profit entities. She is a Certified Public Accountant in the State of New York.
Academic credentials
B.B.A., Siena College; MBA, Union Graduate College
Feigenbaum Hall
Office of the President
Feigenbaum Hall Administration
807 Union St.
Schenectady, NY 12308

View in Google Maps
Office Hours
Mon - Fri:
8:30 am-12:00 pm, 1:00 pm-4:30 pm
,
Power of Union: Strategic Plan for Union College 2020-2025
THE UNION COLLEGE STRATEGIC PLAN IS INSPIRED BY A BOLD, ENDURING VISION: Developing every student to lead with wisdom, empathy, and courage, in ways large and small, now and across multiple tomorrows.