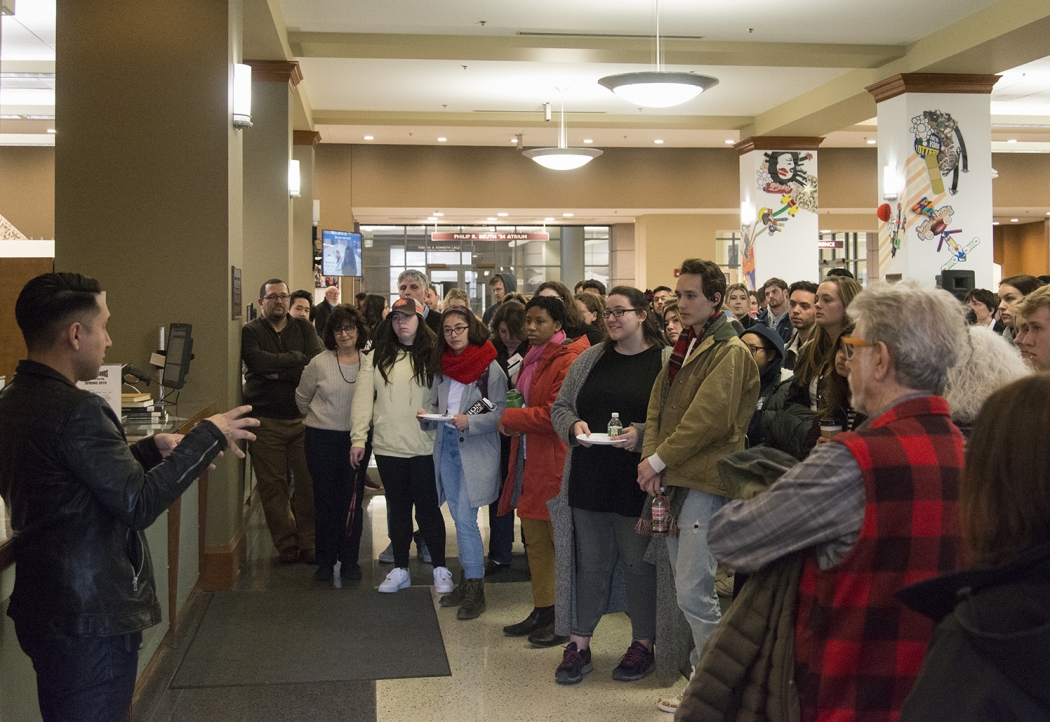 Schedule of Events
Start and End Time
11:00 a.m - 1:00 p.m.
Talk & Tours: Exhibitions in the Schaffer Library Learning Commons
Location
Learning Commons, Schaffer Library
Julie Lohnes, director & curator of art collections & exhibitions, gives a brief talk and tour of the Audubon prints and the 6th Art Installation Series, "All Mine" by Juan Hinojosa, both on display in the Learning Commons of Schaffer Library.
Virtual Reality Demonstration
Location
Learning Commons (1st Floor)
Virtual reality (VR) is one of the technologies transforming the learning experience. Union College is using VR in a variety of ways, from exploring 3D objects to recreating 19th-century literary environments.
Visit Special Collections
Explore Union history and its treasures. Special Collections & Archives includes manuscripts, maps, photographs, ephemera, and more.