Major, Minor
Degree: Bachelor of the Arts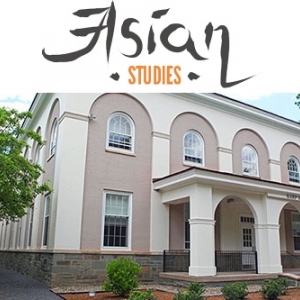 "In the Asian Studies Program, I found professors and faculty who were passionate about their subjects and lessons and very caring. Each class induced thought-provoking conversations and encouraged different perspectives. I have thrived from the encouraging feedback and intimate connections I made."
-Madeleine Donahue '23
There's no question about the influence Asia has had on world history, as the birthplace of four major religions, written language, cartography and everything from gunpowder to paper.
Union's Asian Studies program focuses on the language, culture and art of Asia, with emphasis on China and Japan. Our incredibly diverse faculty members offer courses in many disciplines across the spectrum of the humanities and social sciences—contributing their expertise and passions in everything from music and art history to economics and political science.
Courses
Islamic Art and Architecture. Discourses on the Vietnam War. The Turbulent History of Modern Asia. You will select from these and some 70 other courses as you learn both social scientific and humanistic ways of viewing and analyzing the world. You also will develop your individual interests by concentrating on courses that explore a related theme, such as ancient Chinese civilizations, Japan or Asia as a global force.
Faculty
You'll learn from faculty from a variety of departments and programs, including anthropology, art history, economics, English, history, modern languages and literatures, music and political science. Our classes are small and promote an atmosphere of collaboration and persona exploration.
Study abroad
There is no better way to understand Asia and develop global citizenship than through intensive language and cultural immersion. The Asian Studies program works closely with the International Programs Office to offer full-term study abroad programs in China (Shanghai), Japan (Tohoku), Vietnam and Cambodia, as well as mini-terms in Bali, Cambodia, China (Tianjin) and India. Students are strongly encouraged to engage with Asian peoples and global culture through such firsthand experience abroad.
After Union
Asia manager, Law Firm of Cadwalader, Wickersham & Taft LLP
Associate, Trail Runner International, Shanghai
Associate director, Student Data and Information Management, University of Virginia
Candidate, MSc in development studies, SOAS University of London
China assistant training coordinator, University of Minnesota
Executive officer, U.S. Marine Forces Reserve
M.B.A. candidate, Columbia Business School
Social studies teacher, Bethlehem Central Senior High School