Major, Minor
Degree: Bachelor of Arts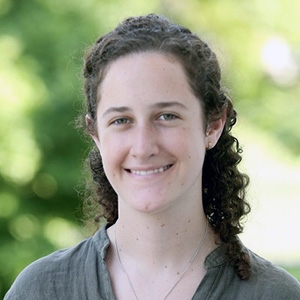 The Economics of Sin sparked my interest in economics beyond the math and logic side of it. It proved to me that economics is a tool that can be used to solve many of the problems and ethical dilemmas that we have in our world today."
-Carolina Missura '22
The Department of Economics is dedicated to promoting an understanding of the economic aspects of society and to cultivating in each student the ability to reason about economic issues – to provide a basis for intelligent, responsible participation in contemporary society.
The economics major consists of 10 economics classes with accompanying course work in mathematics. Classes emphasize the connection between economic models and real market applications, helping students hone their analytical, critical thinking, research, quantitative and writing skills.
Research
A key part of the economics curriculum is the emphasis on student research. Research papers are required in a number of courses, and all majors undertake a two-term senior research project, the senior thesis. Students regularly present at Union's Steinmetz Symposium. Past research topics have focused on the shifting dynamics of international currency reserves, the global co-working movement, piracy of intellectual property in the entertainment industry, World War II-era cartel practices, the economics of the fashion industry, deficits in Social Security and advertising in esports.
Study abroad
Economics majors have the opportunity to take part in an economics international exchange, either during fall term at the University of Antwerp, Belgium, or during winter term, with the IESEG School of Management in Lille, France. Up to four Union students typically are selected to participate in each program.
Campus activities
Students work closely with faculty in the Economics Club (Ceteris Paribus), Garnet Group (Student Investment Fund) and Women in Economics Society. The Garnet Group runs the winter term Wall Street Leadership Academy, targeted to competitively selected students.
Students also join the Entrepreneurs of the Nott, Entrepreneurship and U Marketing clubs. The Economics Department sponsors a faculty seminar series and joins with campus groups to host alumni talks, career panels, guest speakers and networking events.
After Union
Account manager, Adobe Systems
Analyst in securitized products sales and trading, J.P. Morgan
Assistant professor of economics, Trinity College
CEO and co-founder, QCatalyst, digital marketing
Corporate financial analyst, Oracle
Cyber security senior associate, PwC
Data curator, Spotify
Equality marketing specialist, Bloomberg
Financial advisor, Merrill Lynch
Founder, FORSAKE shoes
Investment banking analyst, Goldman Sachs
President and CEO, Stanley Black & Decker
Teacher, Brunswick School
Trade management specialist, Brown Brothers Harriman