Major, Minor
Degree: Bachelor of Science
Union's Electrical Engineering program blends study in cutting-edge audio and image processing, wireless communications and nanotechnology with traditional areas such as electronic design, electric circuits, electromagnetics, optics, solid state devices, control systems and communication systems.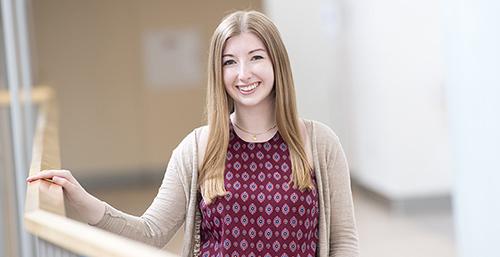 Our Electrical Engineering majors are part of a long line of distinguished students and professionals. The Department of Electrical and Computer Engineering was founded in 1902 by Charles Proteus Steinmetz, America's leading engineer at the time and a Union professor.
Students hone their abilities in analytic reasoning, design and problem-solving. Combined with the depth, breadth and flexibility of our liberal arts curriculum, the Electrical Engineering major is a powerful field of study that produces graduates who are highly attractive to employers.
Small classes, integrated studio-format courses and close faculty-student interaction are hallmarks of our program. All courses are taught by Union faculty members, and most classes have fewer than 20 students.
Other learning opportunities
Electrical Engineering majors at Union have exceptional opportunities to engage in research, written and oral presentations, and academic competitions. All students complete a capstone design project senior year, in which they apply theory, skills and creativity to a practical problem, working in small teams or individually, alongside a faculty member. Majors may also participate in one of the terms abroad offered by the College, especially in Germany and Turkey.