#20
Most Accessible Professors (The Princeton Review)
Major, Minor
Degree: Bachelor of Arts
#20
Most Accessible Professors (The Princeton Review)
History comes alive at Union College. More than just a survey of data over the ages, our courses and seminars emphasize ideas and institutions across the globe and the continuum of time.
"Although I concentrated on U.S. history, I also took courses in European and Middle East history, and my professors connected the material with my Political Science minor. This was the perfect program for a history buff, and it left me well prepared for law school."
- Alex Cooper '12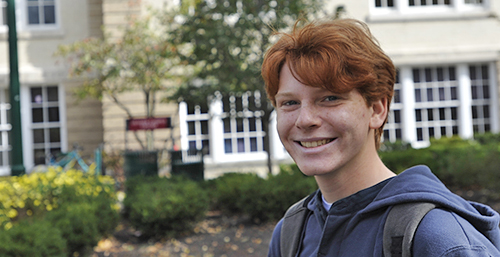 As a history major at Union, you will gain an appreciation of the past and an understanding of the social, cultural and institutional developments that have shaped our world.
You will be introduced to historical methodology and the fundamentals of historical research and writing so you may imagine other cultures and eras, reflect on and comprehend human struggles, and become adept at assessing evidence and weighing conflicting interpretations of history.
Above all, you will learn to think critically, write persuasively, and analyze and solve problems – solid foundations for becoming a thoughtful, engaged, well-rounded citizen.