Major, Minor
Degree: Bachelor of Arts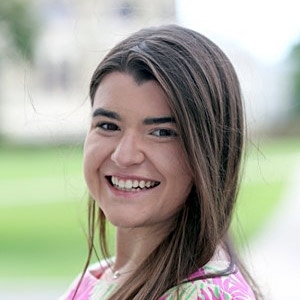 The professors are brilliant, and I have been able to form personal relationships with all of them. Most classes focus on discussion rather than lectures, so all students are able to discuss the topics they find intriguing and explore their interests."
-Paxton Ouellette '22
History comes alive at Union College. More than just a survey of data over the ages, our courses and seminars emphasize ideas and institutions across the globe and the continuum of time.
As a history major at Union, you will gain an appreciation of the past and an understanding of the social, cultural and institutional developments that have shaped our world.
Guided by talented professors in small classes, you will be introduced to historical methodology and the fundamentals of historical research and writing so you may imagine other cultures and eras, reflect on and comprehend human struggles, and become adept at assessing evidence and weighing conflicting interpretations of history. You will be encouraged to ask questions about today's issues with knowledge about the past. Above all, you will learn to read widely and think critically, write persuasively, and analyze and solve problems – solid foundations for becoming a thoughtful, engaged, well-rounded citizen.
Curriculum
History is an important element of Union's core curriculum. The department offers a varied and rich selection of courses as part of the major or as electives. As a major, you will concentrate your studies in one of five fields of history: African and Middle Eastern, Asian, European, Latin America and Caribbean, and the United States. Courses in special topics focus on global history; history of science, technology and medicine; public history; religion; and women's and gender history. In addition to traditional history offerings, you can take courses on the environment, Indigenous peoples, film and race. Professors, not teaching assistants, teach all courses.
Research
Research is a staple of the Union academic experience. Your two-term history senior project involves independent research under the individual direction of a faculty member, typically resulting in a written thesis but occasionally in film or other forms of presentation. Students draw on the resources of Schaffer Library, which houses collections dating back over two centuries. Many students present at our annual Steinmetz Symposium research showcase. Recent presentation topics have included conflict in Syria, the Black experience in early- to mid-20th century Europe and the AIDS crisis' effect on Hollywood.
Study abroad
Our students gain a global perspective through several international programs, including two faculty-led, three-week mini-terms focused on public history. Based in Cape Town, the South Africa winter break mini-term focuses on how the country's history has been represented after Apartheid. It includes visits to museums and memorials, townships, and environmental and wildlife reserves. On the Holocaust History summer mini-term, based in Warsaw and Krakow, students examine how the histories of World War II and the Holocaust have been memorialized and represented in Poland in the ensuing decades. In addition to touring memorials and museums, they help with historical preservation and visit Auschwitz and other Holocaust sites.
After Union
Assistant Editor of Photography, Forbes
Attorney, California Supreme Court
Client services associate, Christie's, New York
Director of Sales,Indeed.com
History professor, Russell Sage College
History teacher, Waltham Public Schools
Physician, Albany Family Medicine
Reporter, Long Beach Herald
Sports video journalist, Spectrum News