Major (no minor)
Degree: Bachelor of Arts
The Managerial Economics major focuses on the tools and techniques of financial and quantitative analysis essential to the modern manager.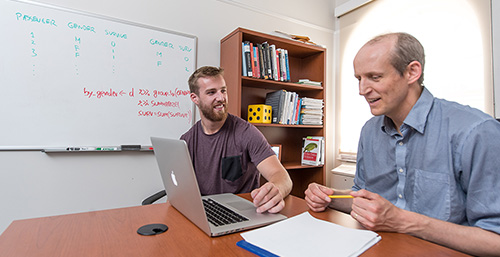 As a Managerial Economics major at Union, you will study content that includes monetary theory, banking and financial systems, analysis of markets, pricing theory, wage and salary/incentive theory, and the theory of competition.
You will become well versed in applying econometrics and quantitative methods to the study of particular business enterprises and business problems.
Other learning opportunities
In addition to the standard intermediate economic theory courses, students must complete courses in managerial economics, financial analysis, accounting, computer science and mathematics, as well as an internship with a local organization.
Majors are also encouraged to participate in a term abroad as part an economics international exchange at the University of Antwerp, Belgium or with the IESEG School of Management in Lille, France.