Major, Minor
Degree: Bachelor of Arts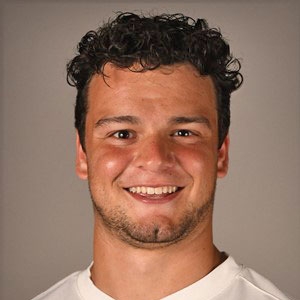 I have learned everything from how to critically assess arguments to confidently voice my opinion in written and oral form. I am certain that my major will prove beneficial in all aspects of my life."
-Henry Kahl '22
Philosophy is the study of the most fundamental questions one could ask: What are good and evil? What is reality and what is illusion? Are our choices really free? What does it mean to be moral, and why should one bother? Indeed, what is the meaning of life?
You will explore these profound questions and more at Union in a breadth of courses with faculty known for their scholarship and for being accessible and supportive. They will encourage your development of skills in critical and abstract thinking, writing and the evaluation of different points of view. You will enjoy wide-ranging conversations, debates, research and presentations as you probe the mysteries of human existence.
Courses
Your studies of this discipline will feature challenging courses covering material from ancient times to contemporary traditions. You will learn about ethics and symbolic logic. You may consider values in the context of economic policy issues. Or take a cross-cultural approach to theories of the good life by analyzing and debating Greek, Chinese, African and Hindu theories. Our curriculum reflects the College's emphasis on interdisciplinary study, with courses that integrate multiple disciplines, including the arts, classics, film, mathematics, politics, religion and the sciences. These include the Philosophy of Gender and Race, Environmental Ethics, Philosophy in Literature, and Art, Media and Society.
Speaker series
In one of the most prominent speaker series in the country, noted and influential philosophers regularly visit campus to discuss new work. Past talks have focused on everything from moral relativism, racialized forgiveness and concepts of human dignity to Tibetan Buddhist moral psychology. All events are open to the public, and philosophy students can take a course, New Directions in Philosophy, that focuses on the work discussed in the series.
Philosophy journal
The Philosophy Club publishes the student-run Ephemeris, considered the nation's premier undergraduate journal in the field. Since its founding two decades ago, the journal has published exceptional writing from students from across the nation and the world. Contributions are solicited in all areas of philosophy, including metaphysics, ethics, political theory, epistemology, feminist philosophy, philosophy of race, Eastern philosophy and philosophy of the mind.
After Union
Associate, international law, White & Case LLP
Business systems analyst, SUNY Research Foundation
Communities manager, Solutions Journalism Network
Corporate paralegal, Cleary Gottlieb Steen & Hamilton LLP
Financial advisor, Morgan Stanley Smith Barney
Investigator, Office of Chittenden County State Attorney
Public communications assistant, Investment Company Institute
Senior analyst, Walker & Dunlop