Major (no minor)
Degree: Bachelor of Science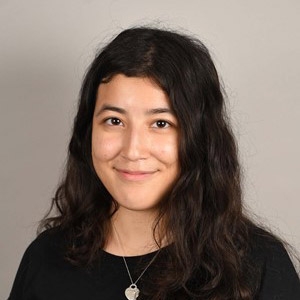 One thing that sets Union apart is the people. Professor Cohen, my thesis advisor, has supported me both in and out of the classroom, whether during office hours when I'm having trouble understanding a concept or during research meetings. To have professors who truly want to help you succeed is a privilege."
-Katarina Zahedi '22
Critical thinking and application through experiential learning in the laboratory and small classes. Individualized mentorship by esteemed faculty. Innovative work. These are distinguishing characteristics of the biochemistry major at Union.
In studying biochemistry at Union, you will develop a deep and thorough understanding of the inner workings of cells, including study of proteins, DNA/RNA and other biomolecules. By working in small classes and labs taught exclusively by faculty with Ph.D.s and conducting research side-by-side with them, you will gain the skills needed to advance further in this field. Weekly seminars in both biology and chemistry will also further your knowledge of developments in biochemistry beyond Union.
In addition, through our status as a program accredited by the ASBMB (American Society for Biochemistry and Molecular Biology), our students can qualify for ASBMB certification, a distinction that may help them as they pursue graduate study or professional opportunities. Students become certified through a national exam administered at the end of their senior year.
Facilities
The cornerstone of our facilities is the Biochemistry Suite in the Peter Irving Wold Center, with its emphasis on interdisciplinary study. This suite is home to the Kane Biochemistry Teaching Laboratory, which features state-of-the-art biomolecular research equipment and a 3D projector for the display of molecules. It also houses the collaborative faculty-student Wright Biochemistry Research Laboratories, which provide the resources for cutting-edge work in biochemistry and molecular biology. These four research labs are situated near areas that house equipment such as PCR machines for the replication of DNA, a cold room for purification of proteins, and culture facilities for growing and storing cells.
Research
Student research throughout the academic year often culminates in presentations at the annual national Experimental Biology Meeting and publications co-authored with faculty. Students also present at Union's Steinmetz Symposium research day each spring, and they enjoy opportunities for summer research fellowships and on-campus work with faculty. Recent summer research at Union has focused on improving end of life care through medical records review, gene patterning in the skate intestine and the impact of SNP on HPA axis functionality in depression.
Study abroad
As part of your academic program in biochemistry, you may choose to pursue a term abroad in Sicily, where participants engage in original research with scientists and graduate students at the National Research Council in Palermo.
After Union
Analyst, Surveyor Capital
Associate scientist, Q² Solutions
Director, Audit and Quality Control, New York State Office of Children and Family Services
Educator, Teach for America
Laboratory technician, Emory University
Ph.D. candidate in chemistry, Purdue University
Physician, Jackson Memorial Hospital
Research associate, Berg Diagnostics
Research associate, Olink Proteomics
Senior research technician, Albany Medical College
DVM candidate, North Carolina State College of Veterinary Medicine