Major, Minor
Degree: Bachelor of Science
The Environmental science major is all about educating people, who then go on to educate other people and thereby protect our planet.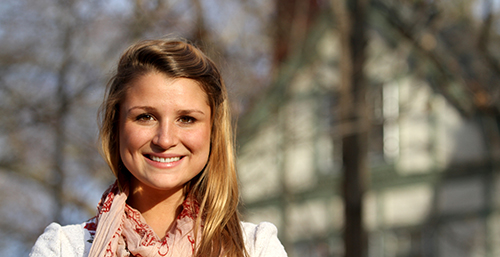 Here, you will find a wide range of integrated courses that address the scientific aspect of key environmental problems at the intersection of biology, chemistry, physics and the geosciences. With related courses in engineering and environmental policy, you will learn to appreciate the challenge of finding environmental solutions that will work in the modern world. Areas of concentration include ecology; environmental geosciences; energy and environmental physics; and environmental engineering and technology.
All students take a common introductory course, a core of between eight and 11 required courses, and four-to-six courses that define an area of concentration. During the senior year, students typically complete two terms of independent research and participate in a senior seminar. Our students also regularly take part in Union's annual campus-wide research day, the Steinmetz Symposium, through oral and poster presentations.
Other learning opportunities
One of the most distinctive aspects of studying environmental sciences at Union is our extraordinary mix of field programs, which run the gamut from understanding geothermal power in Iceland and evaluating Atlantic fisheries to studying biodiversity in the Great Barrier Reef.
Back home, the Union community comes together around many sustainability efforts. Among them are Octopus's Garden, an organic community garden that provides produce for the campus organic café and the local community; the annual trash audit; and an energy conservation competition.