Major, Minor
Degree: Bachelor of the Arts
Political science explores national and international government systems and social institutions, and how they interact with each other.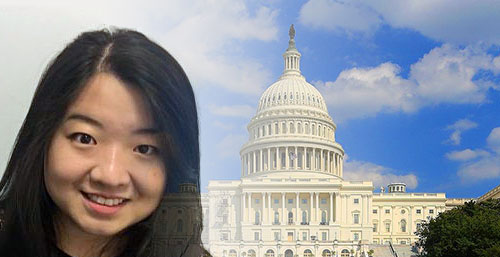 Hallmarks of Union's program include:
Small classes where you get to know your peers and professors
Dedicated faculty who engage students through diverse courses
Field learning that offers real-life political experience
Special research projects that allow you to delve into a topic that fascinates you
Intricate simulations of the political process (Model United Nations, U.S. Congress, presidential elections)
Your academic journey begins with courses that provide a strong foundation in U.S. politics, global politics and political thought. Then explore a range of research methods, political theory, comparative politics, international affairs and U.S. politics in a wide variety of advanced courses.
Other learning opportunities
Your faculty-mentored independent research may focus on political action, political art or applied public policy. Working closely with local organizations, you'll have a chance to influence community politics. Students have become part of the political process by evaluating the Schenectady County Drug Court and writing a juvenile justice reform proposal.
Internships are a vital part of your education. The Political Science Department runs internship programs in Albany with the New York State Legislature and in Washington, D.C. There are also continuing internships with government agencies in Schenectady County, including the public defender, district attorney, social services agency, advocacy groups and non-profit organizations.
To develop a global perspective, political science majors complete a foreign experience requirement. You can study a language or participate in one of Union's many full terms abroad.
The Pi Sigma Alpha chapter of the National Political Science Honor Society sponsors a number of speakers, panel discussions and activities. The popular Pizza & Politics series features leading experts on a range of topics, from environmental issues and feminism to human rights activism. Some students contribute to The Pi Sigma Alpha Undergraduate Journal of Politics, the premier national student research publication in the field.