Spanish and Hispanic Studies
Major, Minor
Degree: Bachelor of Arts
Spanish is the third most-spoken language among the more than 5,000 languages spoken in the world today. The U.S. Bureau of the Census has predicted that the number of Spanish language speakers in the U.S. will surpass the 100 million mark by 2050.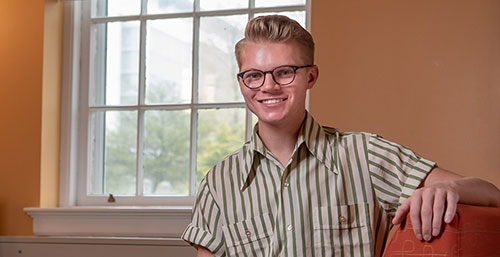 There are many reasons to study Spanish that are related to these demographic changes, but there is also the richness of the language and literature, with masterworks by such artists as Cervantes, Lorca, Neruda, Màrquez and Borges.
As a Spanish and Hispanic Studies major, you will enjoy an exciting journey across Spain, Latin America and the U.S. Latino communities through an array of exceptional course offerings. You will study with a diverse group of faculty members whose research interests infuse their classroom teaching. They engage students in lively discussions, consistent development of written linguistic skills, deep critical questioning and creative thinking, and a broadening awareness and understanding of cultural diversity.
Other learning opportunities
Opportunities for terms abroad in Spain and Argentina will also greatly further your knowledge of Spanish language, literature, culture and politics. The Union College Spanish Club promotes the language and cultures of the Spanish-speaking world through films, lectures, social gatherings, cooking classes and the weekly Spanish Table.