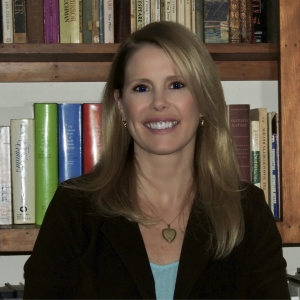 Jillmarie Murphy
Job Title
Professor of English
Director of Gender, Sexuality and Women's Studies
Teaching interests
Broadly conceived, my teaching interests encompass the field of American literature from the seventeenth through the early twentieth century. I teach courses and have published books, journal articles, and essays that focus on Puritan poetics, literature of the early American Republic, prominent and lesser-known antebellum literary figures, trans-Atlantic writers who span the nineteenth and early twentieth centuries, and American realist and naturalist novels.
Publications
(Books)
(Current Book Project)
"The Politics of Human-to-Animal Attachments in Trans-Atlantic Literary Naturalism."

(Peer-reviewed Journal Articles)
"Analeptic Sublime: Recuperative Forces in Joel Tyler Headley's Adirondack; or Life in the Woods (1849)," in Adirondack Journal of Environmental Studies(AJES) 22 (Spring 2018).
"The Humming Bird; or Herald of Taste (1798): Periodical Culture and Female Editorship in the Early American Republic," in American Periodicals: A Journal of History & Criticism (Spring 2016): 44-69.
"Maternal Fathers; or, the Power of Sympathy: Phillis Wheatley's Poem to "His Excellency General Washington.'" Literature in the Early American Republic(LEAR) 6 (2014).
"Chains of Emancipation: Place Attachment and the Great Northern Migration in Paul Laurence Dunbar's Sport of the Gods," Studies in American Naturalism 8.2 (winter 2013).

(Book Chapters)
"Gendered Vistas: Ecological Binaries in Susan Fenimore Cooper's Rural Hours and Celia Thaxter's Among the Isles of Shoals," in Gendered Ecologies and Nineteenth-Century Women Writers. Eds. Jillmarie Murphy & Dewey W. Hall, Clemson University Press, forthcoming summer 2019.
"The Politics of Place Attachment and the Laboring Body in Thomas Hardy's Tess of the d'Urbervilles," in Victorian Ecocriticism: The Politics of Place and Early Environmental Justice. Ed. Dewey Hall, Lexington/Rowman & Littlefield Books, (2017).
"Emerson as a National Icon," in Emerson in Context, edited by Wesley T. Mott, Cambridge University Press, 2014.
"New England Poetry," in The Oxford Handbook of Early American Literature, edited by Kevin J. Hayes, Oxford University Press, 2008, with Ronald A. Bosco.
Additional media
Distinctions
Maine Women Writers Collection Research Grant, University of New England (2017)
Byron A. Nichols Endowed Fellowship for Faculty Development (2016-2018)
Helen F. Faust Women Writers Research Travel Award, Eberly Family Special Collections, Penn State University (2016)
Faculty Member of the Year, Union College Greek Award (2015)
Thoreau Society Short-Term Research Fellowship (2015)
John D. and Catherine T. MacArthur Assistant Professor (2012-2013)
State University of New York, Chancellor's Award for Excellence in Teaching (2007)
Academic credentials
B.A., College of Saint Rose; M.A., College of Saint Rose; Ph.D., University at Albany, State University of New York