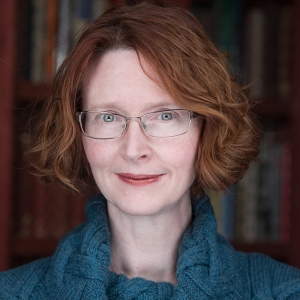 Kara Doyle
Job Title
Associate Professor of English
Research interests
Chaucer (especially in relation to the European tradition), Middle and Early Modern English literature, Old French literature, women as readers, medieval manuscripts, Chaucerian reception in the fifteenth and sixteenth centuries.
Publications
"Fabulous Women, Fables of Patronage: Metham's Amoryus and Cleopes and BL MS Additional 10304," in Medieval Poetics and Social Practice, ed. Seeta Chaganti, Fordham University Press, 2012
"Beyond Resistance: Azalais d'Altier, Christine de Pizan, and the 'Good' Female Reader of Briseyda," Exemplaria 20.1
"Thisbe out of Context: Female Readers and the Findern Manuscript," Chaucer Review 2006 (40:3), 231-261.
"Criseyde Reading, Reading Criseyde" in New Perspectives on Criseyde, ed. Cindy Vitto and Marcia Smith-Marzec (Pegasus Press, 2004), 75-110.
"Narratizing Marie of Ponthieu," Historical Reflections/Reflexions Historiques, 30 no.1 (Spring 2004), 29-54.
Book Project
Evir Womanis Frend: Chaucer and the Female Audience, 1400-1535.
Like his poetic predecessors, Chaucer tries to shape and control his female audience's responses to his work; I argue that this impulse to control women's reading, in turn, shapes Chaucer's reputation as it evolves among his immediate poetic successors, readers, manuscript anthologizers, and early printers.
Most recent studies of Chaucer's early reception history have been focused almost exclusively on relations between men — the canonization of Chaucer as a male poet who imitated other male poets, the self-fashioning of male fifteenth-century successors who defined themselves as unworthy sons of "father Chaucer," the reorientation by early male printers and editors of Chaucer's work so as to construct elitist, all-male interpretive communities. In contrast to this view of late-medieval English literary endeavor as an old boys' club, I suggest that in the fifteenth-century, the first era of manuscript transmission and poetic imitation, a significant number of readers emphasized the idea of Chaucer as a poet substantially interested in women's issues and writing for female readers.
Additional media
Academic credentials
A.B., Georgetown University; M.A., Cornell University; Ph.D., Cornell University