On the 50th anniversary of the prestigious Thomas J. Watson Fellowship, the campus selection committee has been busier than usual, with 19 applications – one of the largest pools in Union history.
In the end, four seniors were nominated for the $30,000 one-year grant for independent study abroad. They are Olivia Britton, Matthew Liquori, Emily Monac and Sharifa Sahai.
"We had unprecedented interest in the Watson Fellowship this year, at least in the memories of the Watson Committee," said Lynn Evans, director of National Fellowships and Scholarships. Each campus is limited to four nominees, she noted.
The 50th anniversary of the Watson Fellowship will be celebrated during ReUnion, Evans said.
"The Watson Fellowship is a unique opportunity to pursue one's passion while traveling around the world for a year after graduation," Evans said. "Union College is lucky to be one of 40 schools that participate in the fellowship program. It's a unique opportunity for our graduating seniors to combine their interests -- academic or personal -- with cultural exploration and to utilize the skills they have developed through our liberal arts curriculum."
Campus Watson selection committee members (in addition to Evans) are Jillmarie Murphy, associate professor English and chair of the Campus Watson Committee; Ann Anderson, the Agnes S. MacDonald Professor of Mechanical Engineering; Brad Bruno, professor of mechanical engineering; Arsalan Khan, assistant professor of anthropology; Doug Klein, the Kenneth B. Sharpe Professor of Economics; Jennifer Mitchell, assistant professor of English; and Kristina Striegnitz, associate professor of computer science.
Union's most recent Watson winners include Riley Konsella '17, Htoo Wai Htet '16, Warren Thompson '15 and Karlee Bergendorff '15.
Here are this year's Watson nominees:
Olivia Britton
Hometown: New Hempstead, N.Y.
Majors: Anthropology and Political Science
Minor: Psychology
Activities: Co-founder and co-president, Caribbean Student Association; Minerva Mentor, Messa House; Omicron Delta Kappa; Pi Sigma Alpha
Proposal: The Power of Imagery: Defying Refugee Fictional Narratives
Proposed countries: Canada, France, Sweden
Description: I plan to meet and spend time with refugees and asylum seekers to explore the idea of photography as a tool of empowerment for marginalized populations in the wake of life's adversities.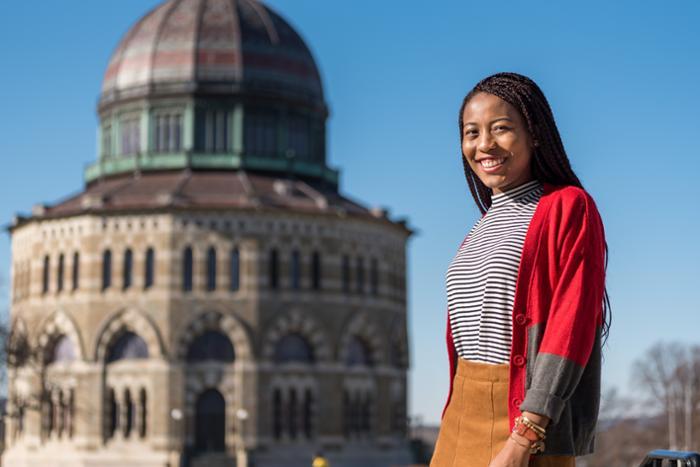 Matthew Liquori
Hometown: Bethel, Conn.
Major: Biology
Activities: Plays guard on Union men's basketball team, worked last summer assisting terminally ill residents at the Joan Nicole Prince Home.
Proposal: How Cultural Factors Shape End of Life Care
Proposed countries: United Kingdom, the Netherlands, India, Vietnam, Uganda
Description: Death and dying are universal. At some point in everyone's life, they are directly impacted by death of a friend or family member and ultimately will face their own death. Yet for such a universal event, there is an incredible diversity and individuality to the dying process. From in-home hospice in rural Uganda to specialized end of life facilities in the United Kingdom, I will investigate how distinct cultures, religions, and social structures impact the terminally ill and end of life care.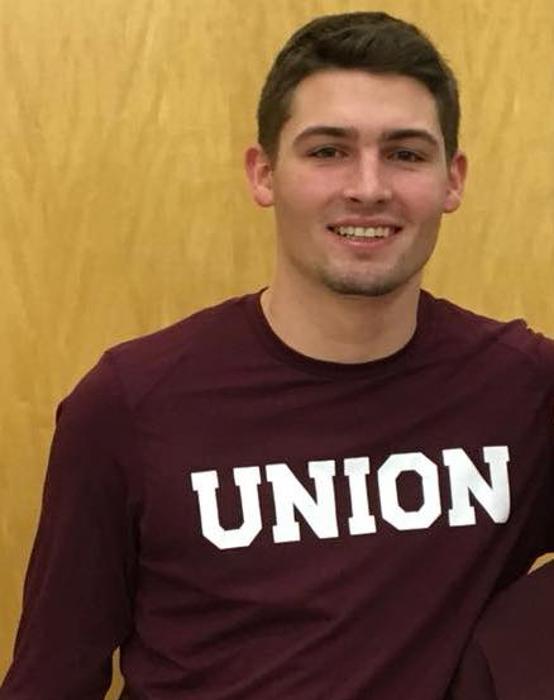 Emily Monac
Hometown: Medfield, Mass.
Major: Spanish
Activities: Founder and president of the Union Beekeeping Club, won a Presidential Green Grant to fund the installation and maintenance of beehives on the Union campus, runner on Union's cross country and track and field teams
Proposal: Sweet, Sweet Tradition
Proposed countries: Australia, Indonesia, Ghana, Greece, Costa Rica
Description: My project is more than just about the bees; more importantly, it is about the cultural norms surrounding beekeeping and what these traditions mean to the people, their families and communities that have been in existence for centuries. I will spend my Watson Fellowship travelling to Australia, Indonesia, Ghana, Greece, and Costa Rica, studying how beekeeping serves as a greater metaphor for how people can unite over a shared passion. I hope to learn from and live with other beekeepers who share my devotion and thereby make the world simultaneously both broader and more intimate.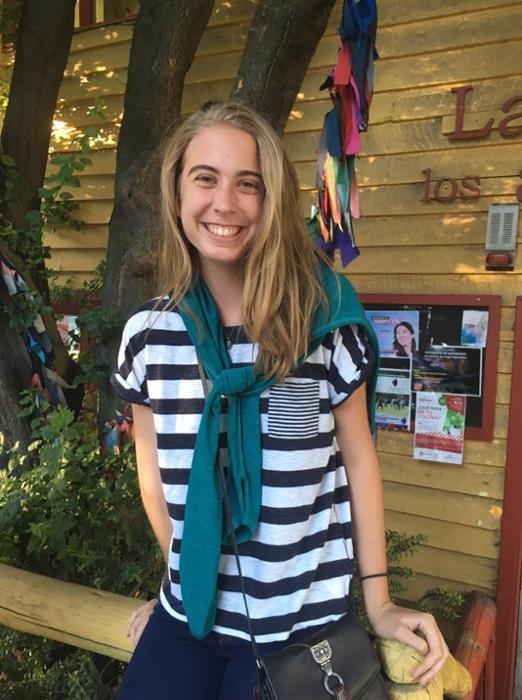 Sharifa Sahai
Hometown: Queens, N.Y.
Major: Computer Science
Activities: Association for Computing Machinery Council on Women in Computing; studied abroad in Ethiopia, Fiji and Australia. Mentor to Schenectady middle schoolers with limited access to computers; Steinmetz 2016 – digital arts and dance; participant in Women's March on Washington, Jan. 21, 2017
Proposal: Female Empowerment through Technology Education Outreach
Proposed countries: England, Romania, Uganda, Rwanda and India
Description: Having women in technology provides more diverse ideas and allows the technology created to be applicable to more of the population. In the U.S., numerous organizations encourage and mentor female students to increase women in technology. The way we approach this initiative globally must be tailored to various national and cultural settings. During my Watson year I plan to study current technology outreach programs for women in England, Romania, Rwanda, Uganda and India which address different challenges women face for advancement in technology. Understanding these solutions is essential for global empowerment of women in computing.