Six new members have joined Union College's Board of Trustees.
In addition, Mark Walsh '76, returns to the board.
"We are excited to welcome these new members to our board," said John E. Kelly III '76, chair of the board of trustees. "With President David Harris starting July 1, this is an exciting time for the College. I'm confident that with their wealth of experience and knowledge of Union, these new trustees will make lasting contributions to the advancement and governance of our institution."
Union's Board of Trustees consists of approximately 40 active diverse members, including alumni, faculty, students and other accomplished leaders.
Thomas Caulfield, CEO of GlobalFoundries:
Caulfield joined GlobalFoundries in 2014. Headquartered in Santa Clara, Calif., GlobalFoundries provides design, development and fabrication services to some of the world's leading technology companies. Caulfield served as senior vice president and general manager of the company's semiconductor wafer manufacturing facility in Malta, N.Y. He was named CEO in March of this year.
Previously, Caulfield held leadership roles at several technology companies, including IBM.
Caulfield received a bachelor of science degree in physics and science from St. Lawrence University in 1980 and a bachelor of science, master's and Doctorate of Engineering Science in materials science and metallurgy from Columbia University.
He is the parent of Matthew '19.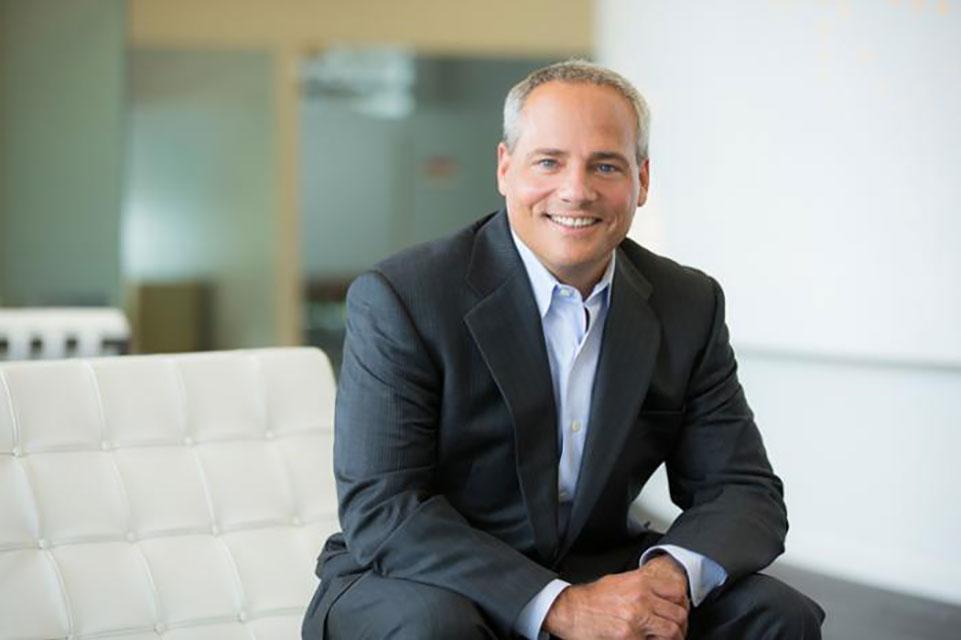 Robert J. Moser '99, founder and CEO of Prime Group Holdings:
Owning and operating nearly 200 locations in 23 states, the Saratoga Springs, N.Y.-based Prime Group Holdings is the nation's largest independent owner and operator of self-storage facilities. In addition, the company manages more than $925 million in private equity real estate funds.
While at Union, Moser obtained his broker's license and began brokering sales of institutional real estate assets. His senior honors thesis, which concerned real estate pricing determinants, was advised by Professor Therese McCarty of the Economics Department, and helped to launch his success in real estate.
Mark Walsh '76, managing director of Ruxton Ventures, LLC:
Walsh created Ruxton Ventures, LLC, a seed venture capital fund, in 2002. From late 2015 through 2017, he served in the Obama administration as head of the Office of Investment and Innovation for the U.S. Small Business Administration. He previously was the executive chair of Homesnap.com, a Revolution Ventures investment.
He was president of GEnie, General Electric's online service, and a senior vice president and corporate officer of AOL. While at AOL, he created and ran AOL Enterprise, its business-to-business division.
Walsh was also CEO of VerticalNet, a business-to-business portal provider, and co-founder and CEO of GeniusRocket, a provider of crowd-sourced advertising media.
Walsh graduated with a bachelor of arts degree in American Studies. He received an MBA in marketing from Harvard in 1980.
He served on Union's board of trustees from 2000 to 2016, including as its chair from 2011 to 2015.
He is the parent of Melissa '11.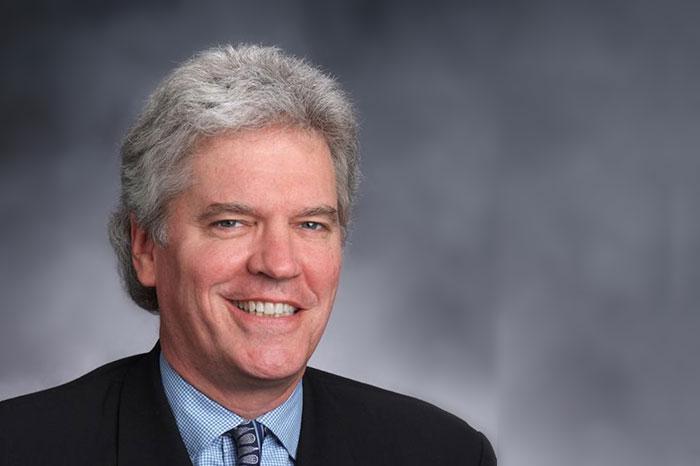 Kate Stefanik Barry '01, president of the Alumni Council:
Barry is a partner at Isaacson, Miller, a Boston-based executive search firm specializing in leadership recruitment for non-profit organizations, including the largest higher education search practice in the country.
Barry joined Isaacson, Miller in 2005. Her practice focuses on senior academic leadership positions for a wide range of colleges and universities across the country, with particular expertise in presidential searches. Barry led the team of consultants that assisted with the search for Union's 19th president, David R. Harris.
Barry's passion for higher education leadership began during her undergraduate years at Union when she was immersed in college administration and governance as a student leader, and she received the Frank Bailey Prize for her efforts.
She received a bachelor of science degree in psychology and holds a master's degree in higher education from Harvard University.
After graduating from Union, she was assistant director of Alumni Relations at Union for three years.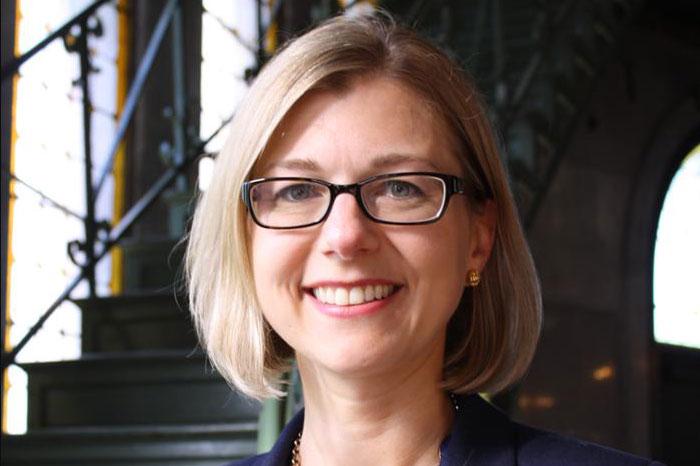 Rebecca Cortez, faculty trustee:
An associate professor of mechanical engineering, Cortez joined Union's faculty in 2007.
Her teaching focuses on materials science and engineering and on courses supporting the College's nanotechnology minor. Her research is in the area of nanomaterials synthesis and characterization. She has co-authored several journal publications with Union undergraduates and faculty.
Cortez's many interdisciplinary materials-related research projects include the examination of solder material for personal computers, encapsulation of hazardous waste material into an environmentally friendly waste product, fatigue of a turbine engine blade alloy, microelectromechanical systems (MEMS) device development, and nanomaterials characterization. She is a co-inventor on five patents based on MEMS technology.
Her teaching goals include instilling an appreciation for the role that materials play in simple and complex applications, and she aims to raise awareness of the importance of materials to technological advancements.
She has served as the College's director of Undergraduate Research and was responsible for administrative leadership of the Undergraduate Research program. This included coordinating the annual Steinmetz Symposium, a college-wide exposition of student scholarly and creative achievement.
She earned her bachelor's degree in mechanical engineering from Washington University in St. Louis, and her Ph.D. in materials science and engineering from Northwestern University. She was a post-doctoral research associate at the University of Illinois, Urbana-Champaign.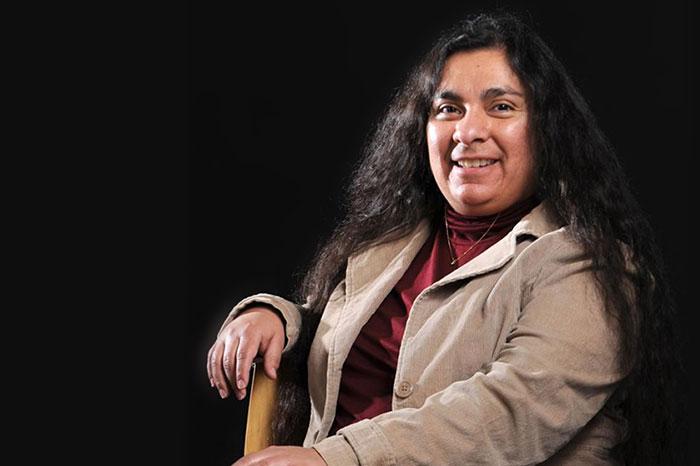 Ruchi Raval '20, student trustee:
A resident of Colts Neck, N.J., Raval is majoring in biology and political science (Interdepartmental). She is enrolled in Union's Leadership in Medicine (LIM) program. Her campus involvement includes roles as Beuth House Co-Chair, LIMSAC co-president, Bhangra Union member, Shakti E-Board member and Stillman Prize Committee member.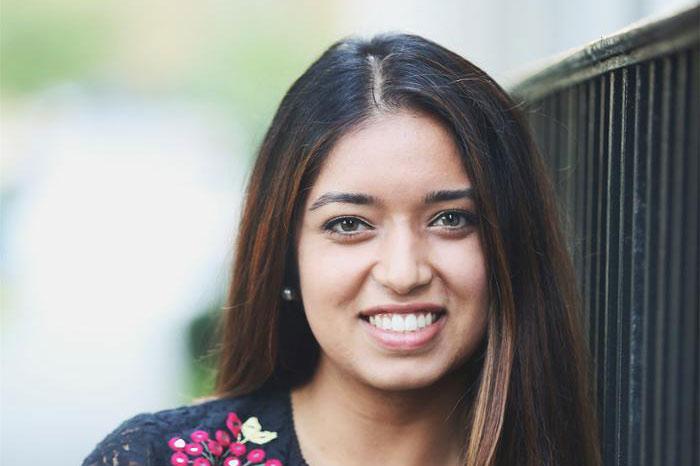 John K. Johnson '85, alumni trustee:
Johnson is senior sales director for Arizona Beverages. Previously, he was senior director of client development with Acosta Sales & Marketing. He began his career in sales with Nestle Foods, USA, and later went on to spend 16 years at Mars Inc. Here, he excelled in field sales, headed several different cross functional teams, and held international sales and leadership positions.
A four-year starter on the Union football team during the 1981-1984 seasons (in which the team was a 1983 NCAA Championship finalist), Johnson won several ECAC player of the week honors, including the Ralph H. Rue MVP Award. He also lettered in track and field. While majoring in managerial economics, he was also a founding member of the Pi Pi chapter of Alpha Phi Alpha Fraternity Inc. at Union.
Johnson has been active in coaching, managing and has held several positions on the board for youth sports teams in his community.
He is the parent of John K. Johnson II '10.