Grace Levins '23 has always wanted to travel the world. At 15, she asked her parents if she could backpack solo across Europe. They said no.
This year, with a Watson Fellowship, the geosciences major from Easthampton, Mass., is about to embark on a solo mission across four continents to study the physical, social and economic impact of sea level rise.
The Watson Fellowship provides a $40,000 stipend for a year of independent travel and study.
Levins' itinerary includes the United Kingdom, Germany, the Netherlands, Vietnam, Australia and Peru. She plans to connect with researchers, community members and government leaders to learn about the challenges and responses to sea level rise.
Levins came to the Watson with substantial research and travel experience.
As a Seward Fellow with an interdisciplinary minor in gender and the environment, she studied the impact of water scarcity on women in Nicaragua, Bolivia, Nepal and Ethiopia. Women and young girls have to travel great distances and endure hazards to collect water which is often unclean. At the same time, in these highly gendered societies, they do not have a voice in conversations about water management practices.
Last summer, she did research for her senior thesis: a study of measures to prevent saltmarsh migration in low-lying agricultural areas of Somerset County, Md. She plans to present that work at the Steinmetz Symposium in May.
In the fall of 2021, she did a term of study in Ireland.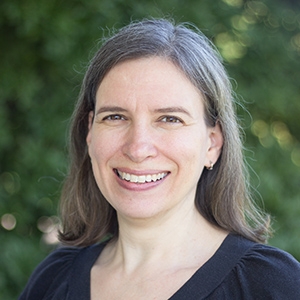 The Watson Fellowship is an exceptional opportunity for graduating seniors to put their liberal arts education to work by pursuing a multidimensional project that organically grows out of their already demonstrated passions and pursuits, but in new ways and in new places."
-Lynn Evans
Director of fellowships and doctoral pathways
"Grace's multipronged approach to studying the science and human impact of environmental issues related to water and coastlines while in college will be amplified by this award. I am thrilled that she will have this opportunity for exploration before beginning the Coastal Marine Environment MSc program at the University of Galway in 2024."
Levins chose Union and Geosciences after getting a tour of the department and meeting some students during an accepted candidate's day. She committed to Union as soon as she got home.
"I felt a real sense of community on campus and in the department," she said. "I really wanted to be in a place that's big enough that you can continue to meet new people and have new experiences, but small enough that you can network effectively."
At Union, she is former president of the Geosciences Club, a Campus Ambassador for Admissions, a member of Garnet Society and Gamma Phi Beta sorority. She also takes classes in dance.
Inspired by her study in Ireland, Levins applied to the University of Galway's Coastal Marine Environment Master's program. Accepted, she has deferred to pursue the Watson. Her ultimate goal is a Ph.D. in coastal resilience and a research career with a heavy component of field work.
"I'm in geosciences because I can go outside and look at everything I've been learning and understand how it's formed," she said.
Levins was one of 42 members of the 55th Class of Thomas J. Watson Fellows. This year's class, which comes from 20 states and four countries, will travel to 54 countries.
The children of Thomas J. Watson, Sr., the founder of IBM, and his wife, Jeanette, established the program in 1968 to honor their parents' longstanding interest in education and world affairs.
Since the program's inception, 66 Union students have been awarded fellowships.
To learn more about this year's Watson Fellows and their projects, visit the Watson website.