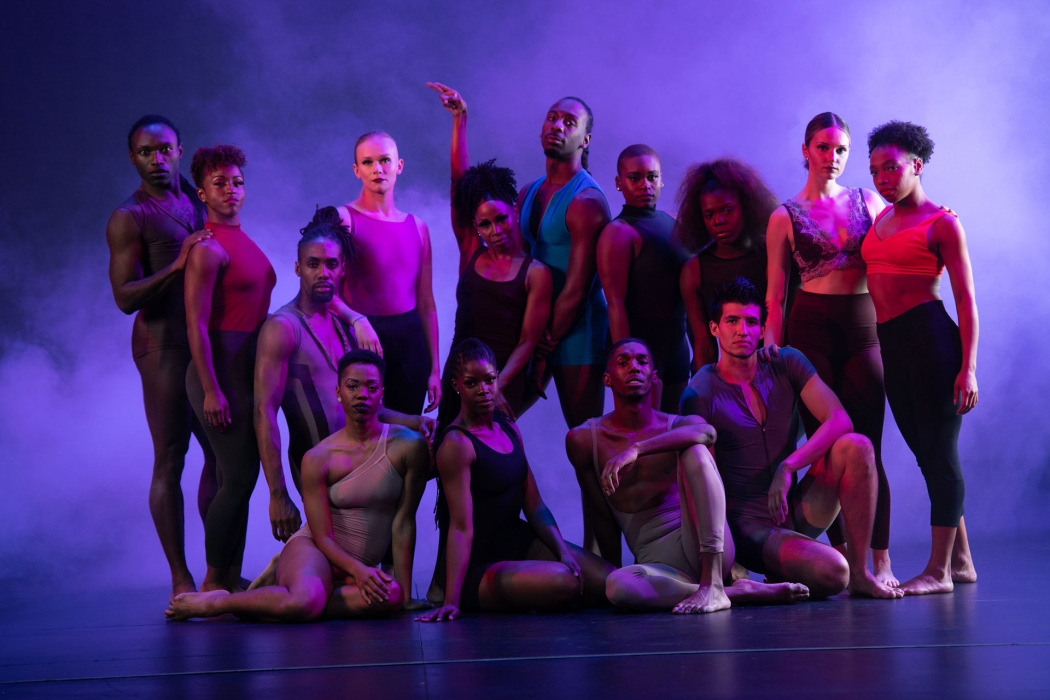 The Dayton Contemporary Dance Company, one of the nation's premiere African-American arts and cultural organizations, will be in residence Oct. 19-20 as part of the Theater and Dance Department's annual Stephanie C. Davis Dance Residency.
The Ohio troupe will lead a master class (mixed level) for dance students Thursday, Oct. 19, 6-7:15 p.m., in the Henle Dance Studio. The class will be followed by a lecture-demonstration by company director Debbie Blunden-Diggs, open to all, 7:30-8:30 p.m.
In addition, the troupe will give a public performance at the Egg theater, Empire State Plaza Center for the Performing Arts, Albany, on Friday, Oct. 20, at 8 p.m. There will be a pre-show talk with the company at 7:15 p.m. Free tickets for faculty, students and staff, plus round-trip bus transportation from campus, will be provided.
Founded in 1968, DCDC is as a culturally-diverse, repertory dance company rooted in the African-American experience. It is one of America's first and longest thriving dance companies.
"I'm thrilled to be able to host the DCDC as a part of this residency, which is a highlight of our dance program," said Megan Flynn, the Gustave L. Davis '59 and Susan S. Davis Director of Dance. "It is such a wonderful opportunity for our students to take class with the company, and learn more about DCDC's rich history directly from the dancers and artistic director."
Flynn said she is interested in discussing with other faculty ways to integrate this experiential learning opportunity into their fall course planning.
This marks the 15th year of the Stephanie C. Davis Dance Residency, which brings exceptional dance artists to Union and creates an opportunity for the campus community to attend a professional dance performance.
The residency was created by a gift from Sue and Gus Davis '59 in memory of their daughter, a modern dancer and environmental activist with a lifelong love of the performing arts.
Signup for the master class, Egg tickets and transportation will be available in early October.