Major, Minor
Degree: Bachelor of Arts
All students with a passion for music can find their niche at Union.
Music at Union is a rich and compelling amalgam of many things, including faculty who are practicing musicians and composers as well as dedicated teachers and scholars; diverse course offerings and ensembles; a creative and close-knit learning environment; and opportunities for collaboration and personal exploration.
Our integrated curriculum explores music theory, composition, music history, jazz and world music, with theory courses taught by composers.
You will be encouraged to use your newly acquired theoretical knowledge in compositions of your own almost from the start. In addition to a full major and an interdepartmental major, students may pursue a minor, including one in world musics and cultures.
Most courses are open to the general student body, regardless of their major, and students may also enroll in private vocal and instrumentation instruction.
Special learning opportunities
Field trips to Tanglewood, Broadway, concert halls and other venues enhance classroom analysis and discussions. Students are also exposed to diverse perspectives through lectures, performances, recitals and workshops by visiting musicians. There are many faculty-led music groups eager for your participation, including jazz, choral and orchestral groups, a taiko ensemble, an early music ensemble, the Camerata Singers and several a cappella groups.
Students of music also will find enriching learning opportunities abroad. The Union winter break mini-term on the Indonesian island of Bali features, among other things, daily group instruction with master performers in gamelan (Balinese orchestra of gongs and xylophones).
Facilities
Music facilities at Union, an All-Steinway School are based in the Taylor Music Center. The centerpiece of the building is the Fred L. Emerson Foundation Auditorium, an intimate performance space.
Historic Memorial Chapel  is used for orchestra rehearsals, and large choral and orchestral performances. The chapel is the site of Union's renowned year-long Chamber Music Concert Series, free to students.
The Peter Irving Wold Center is a hub for those interested in the intersection of music and engineering. The building's Laboratory for Electrical Engineering and Music Research, or Phasor Lab, is a venue for high-level projects and research at the interface of Electrical Engineering and Music. It offers special opportunities for performing musicians to learn about their musical instruments. 
Careers
Graduates of our program have gone on to study at some of the nation's leading music schools and secured jobs in the field as performers, conductors, composers, lyricists and educators.
Japanese Drumming Ensemble
The ensemble (Zakuro-Daiko) rehearses weekly on a variety of Japanese drums and other forms of global percussion. The ensemble regularly performs both on and off campus.
Baroque Music
Origins and development of opera from Monteverdi through Handel; the influence of dance rhythms; the development of the concerto; harpsichord and organ music by Frescobaldi, Couperin, and Bach; performance practice issues and modern-day musicians; and sacred and secular music of Bach and Handel.
Music of Black America
Black music in America from its African beginnings to current pop styles, approached through live performance, lecture, video and sound recordings. Special emphasis on gospel, blues, jazz and rap.
What can a Union degree do for you?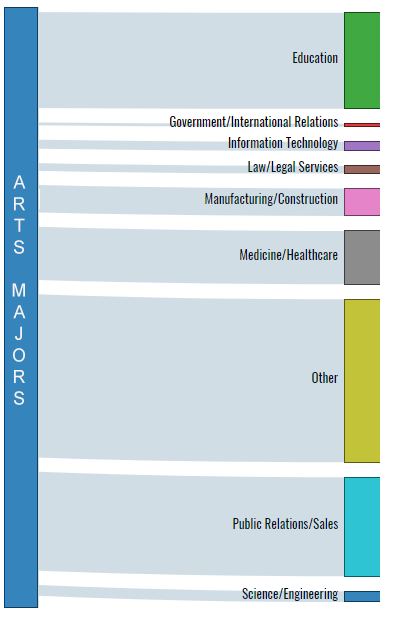 Taylor Music Center:
The Music Technology Studio, Early Music Studio, World Musics Room and Choral Library are all housed here, along with classrooms, practice rooms and faculty offices. The intimate Emerson Auditorium hosts Taylor Time, a series that brings musicians to campus for performances and workshops.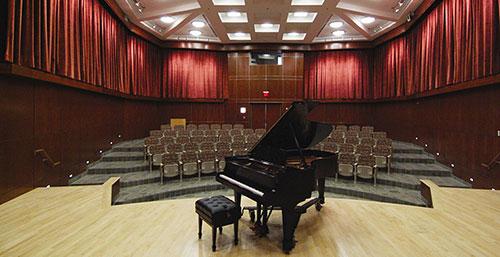 Create, perform, explore:
From courses to concerts to student clubs, the arts are infused throughout campus life.