Major, Minor
Degree: Bachelor of Arts
As a Union College studio fine arts major, you can expect to thrive in an environment in which you gain the confidence and skills needed to create and appreciate art.
Study everything from digital animation to watercolor. At Union, you can choose from many areas of study, including drawing, painting, photography, printmaking and two-dimensional design, digital arts, sculpture and ceramics.
Work one-on-one with faculty who are professional artists. Union professors are active in their fields, regularly exhibiting their work and garnering awards in prestigious shows.
Exhibit your work. Students enjoy real opportunities to show their work in the Feigenbaum Center for Visual Arts and in the Wikoff Student Gallery at the Nott Memorial.
Take field trips. Join your classmates and professors on excursions to New York City galleries, museums and studios. Discover local art attractions such as the Clark Art Institute, Mass MOCA and the Storm King Art Center.
Explore different genres, cultures and artistic perspectives. Make prints in a Paris atelier or photos in Vietnam. Pursue your art in other countries through terms and mini-terms abroad.
The Department of Visual Arts also sponsors an exciting roster of visiting artists, including alumni who return to campus to talk about their experiences and career paths. And you will make professional connections through diverse internship placements.
Union graduates work as professional artists in a variety of venues, including museums and galleries, and in careers ranging from communications and teaching to dentistry and medicine.
Intermediate Photography
A dual emphasis on gaining experience in advanced black-and-white film, chemistry and printing that encourages a refinement of technique and increased sophistication of aesthetics and ideas; and on color digital photography and the basics of editing software as used by photographers.
Printmaking: Relief
Introductory course in relief printing (linocut, collograph, monotype, and woodcut) and the process of printmaking, with outside work required and critiques.
Sculpture 1
An introduction to basic sculptural vocabularies and techniques. Each project is linked to specific materials, methods and approaches to making sculpture, including modeling in clay, making life molds and plaster casts, wood construction and stone carving.
What can a Union degree do for you?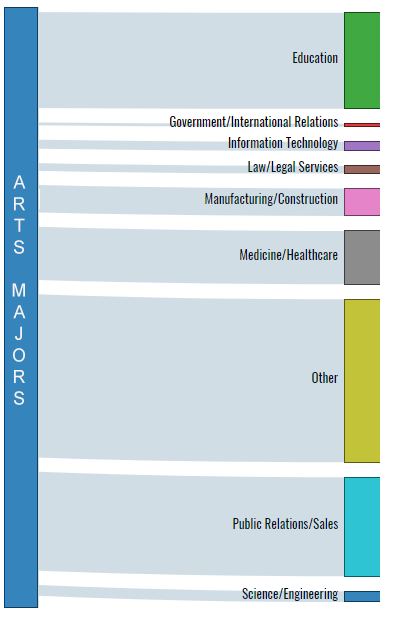 Feigenbaum Center for Visual Arts:
This newly renovated spacious building has studios for drawing, painting, sculpture, printmaking, and 2D and 3D design, as well as a media lab, photography suites and dark rooms. The center also houses the Crowell and West galleries, individual studios for advanced students, and a metalworking studio alongside an outdoor sculpture space.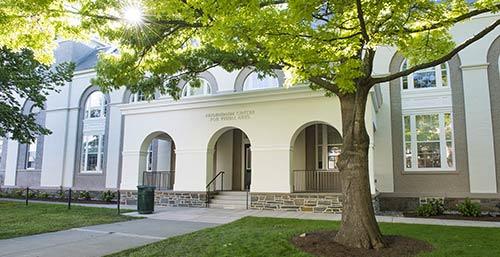 Create, perform, explore:
From courses to concerts to student clubs, the arts are infused throughout campus life.