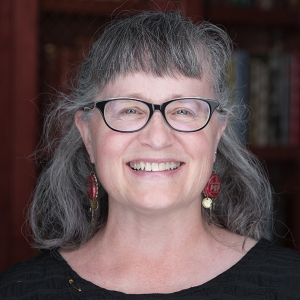 Katherine Lynes
Job Title
Associate Professor of English
Research interests
Poetry and poetics, African-American literature, ethnic literatures of the United States, modernism, environmental writing and ecoliterature, and stylistics/grammar.
Publications
"'a responsibility to something besides people': African American Reclamation Ecopoetics." African American Review, (48)1, Spring 2015. Awarded Honorable Mention: The Joe Weixlmann Award for the year's best essay specifically in 20th- and 21st-century African American literature.
"The Ecologies of African-American Poetry Collections," Comparative American Studies, (7)2, June 2009.
"'Sprung from American Soil': the "Nature" of Africa in the Poetry of Helene Johnson," Interdisciplinary Studies in Literature and Environment, (16)3, Summer 2009.
"'A Real Honest-to-Cripe Jungle': Contested Authenticities in Helene Johnson's 'Bottled'":Modernism/Modernity (14)3, September 2007. Her article is part of a cluster of papers on "Modernist Authenticities," and is based on scholarly conversations that took place at the annual meeting of the Modernist Studies Association.
"Quattro poesie di Jimmy Santiago Baca." Acoma 25. (Rome) Winter 2003. 73-79. Translation Sonia Di Loreto.
Additional media
Academic credentials
B.A., Portland State University; M.A., Portland State University; Ph.D., Rutgers University