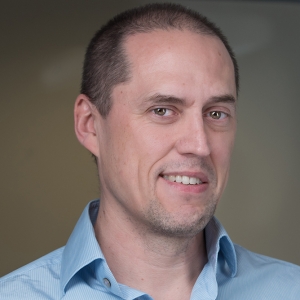 Brian Peterson
Job Title
Associate Professor of History
Research interests
My area of research is francophone West Africa, with interests ranging widely across social, cultural, political, and environmental history. As an historian, I do mostly empirical research, which means working in archives in African countries, such as Mali, Burkina Faso, and Senegal, and France. However, my research also draws heavily on interviews, or oral history, conducted with hundreds of individuals in West Africa and France.
My first book, Islamization from below, explored the ways in which Islam spread into southern Mali under French colonial rule, c. 1880s-1960. This research was based largely on interviews with rural peoples in small villages across southern Mali. In recent years, I have done research on the Cold War period and changes in African political thought. Along these lines, I'm currently completing a political biography of the African revolutionary Thomas Sankara (1949-1987). My ensuing project focuses on climate refugees (between the West African Sahel zone and Europe), and will be more of an environmental history of the period from the 1970s to the present. Outside of this research, I also regularly contribute political analyses of recent events to such websites as African Arguments and Think Africa Press.
Teaching interests
I teach courses on African history, with special emphasis on the colonial and post-colonial periods. I also offer courses on French and Islamic history.
Publications
Thomas Sankara: The Biography of a Revolutionary in Cold War Africa (forthcoming Indiana University Press)
Islamization from Below: The Making of Muslim Communities in Rural French Sudan, 1880-1960 (Yale University Press, 2011)
"History, Memory and the Legacy of Samori in Southern Mali, c. 1882-1898," Journal of African History, 49 (2008)
"Slave Emancipation, Trans-local Social Processes and the Spread of Islam in French Colonial Buguni (Southern Mali), 1893-1914," Journal of African History, 45 (2004)
"Quantifying Conversion: A Note on the Colonial Census and Religious Change in Postwar Southern Mali," History in Africa 29 (2002), 381-392
Additional media
Areas of interest
French speaking West Africa, African History, French History, Islamic History
Academic credentials
B.A., M.A., University of California at Santa Cruz; Ph.D. Yale University