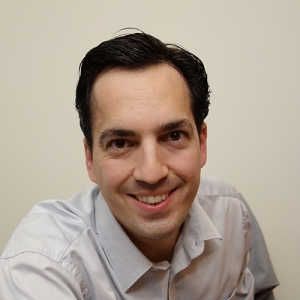 Areas of expertise
History and Philosophy of Science
Research interests
I am a historian of science, medicine, and sexuality, with a focus on Europe and the USA from the Enlightenment to the present. I have published articles on the history of a variety of topics, such as the practice of scientific observation, the concepts of "sexual identity" and "sexual instinct," and the popularization of medicine. In addition, I have written a monograph (in French) on an eighteenth-century doctor and his patients, and have co-edited a philosophical critique of the 5th edition of the Diagnostic and Statistical Manual of Mental Disorders (DSM-5).
Teaching interests
I teach the History of Medicine and the History of Sexuality.
Publications
Books
The DSM-5 in Perspective: Philosophical Reflections on the Psychiatric Babel. Co-edited with Steeves Demazeux. Springer. 2015.
L'Usage du sexe. Lettres au Dr Tissot, auteur de L'Onanisme (1760). BHMS Editions. 2014.
Articles
"Sexual Identity at the Limits of German Liberalism: Law and Science in the Work of Karl Heinrich Ulrichs (1825-1895)." Journal of the History of Sexuality. Vol. 30 (2021). 390-410.
"Hebephilia: A Postmortem Dissection." Archives of Sexual Behavior. Vol. 44 (2015). 1109-1116.
"Sexuality and Liberalism." In The Care of Life: Transdisciplinary Perspectives in Bioethics and Biopolitics. Edited by Miguel de Beistegui, Giuseppe Bianco, and Marjorie Gracieuse. Rowan and Littlefield International Limited. 2015. 227-239.
"Medicine and the Senses: The Perception of Essences." In Cultural History of the Senses. Vol. 4: The Enlightenment. Edited by Anne C. Vila. Berg Publishers. 2014. 133-153.
"Structuralism." In Foucault Lexicon. Edited by Leonard Lawlor and John Nale. Cambridge University Press. 2014. 490-495.
"Perverse Perversion: How to Do the History of a Concept" (with Kevin Lamb). GLQ. Vol. 17 (2011). 405-422.
"The Popularization of Medicine in the Eighteenth Century: Writing, Reading and Rewriting Samuel Auguste Tissot's Avis au peuple sur sa santé." Journal of Modern History. Vol. 82 (2010). 769-800.
"Huber's Eyes: The Art of Scientific Observation before the Emergence of Positivism." Representations. Vol. 95 (2006). 54-75.
"Friction of the Genitals and Secularization of Morality." Journal of the History of Sexuality. Vol. 12 (2003). 345-64.
Academic credentials
Ph.D. (Committee on Conceptual and Historical Studies of Science), University of Chicago; M.A. (Psychology), University of Geneva (Switzerland);