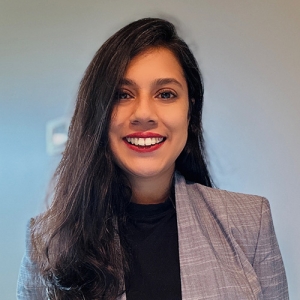 Sohini Chattopadhyay
Job Title
Assistant Professor of History
Areas of expertise
South Asia, History of Science and Technology
Research interests
I am a historian of South Asia. My research spans from colonialism to its aftermath, with particular interests in the political history of the region, urbanization, labor histories, caste and community histories, and the history of science and technology. My current book project studies the intersections between Science and Technology Studies and South Asian history, as they played out in transforming working class death rites in colonial Bombay and Calcutta. I am also revising two articles focused on anatomical education in colonial India.
Teaching interests
I teach courses on both South Asia and the histories of science and technology. More broadly, my teaching has followed my interest in uncovering the silent voices of history. I love to pay attention to the detail: what small snippets of archival materials, traces of objects, or what the lives of certain technologies can tell us. I encourage my students to think of history as a form of storytelling that allows one to think of causes in deep time.
Publications
Digital Humanities and Public History: I co-edit a web journal called Borderlines that seeks to rethink social science theories and pedagogies through research situated in South Asia, Africa, and the Middle East. Borderlines brings current works in the "global south" to a wider audience. It emphasizes on open-source research, conversations between authors, and multimedia driven essays and stories. I encourage my students to think of their research and education through various media.
I am deeply invested in public history, and I continue to write for various media outlets in India. Some of my recent engagements are available on scroll.in, The Telegraph, The Print, Quartz, SSRC Items.
Areas of interest
South Asia, Science and Technology Studies, History of Medicine, Public Health, British Empire, Urban History, Gender, Caste, Community histories, Digital Humanities, Public History.

Academic credentials
BA, Presidency College, Calcutta University; MA, Jawaharlal Nehru University, New Delhi; PhD, Columbia University