SAE Aero
Members enjoy the valuable experience of working on a real-world engineering team, led by a faculty adviser. Each team member has a specific task – engine, structure, landing gear, controls, testing. A team leader integrates all the parts, and together they troubleshoot what comes along.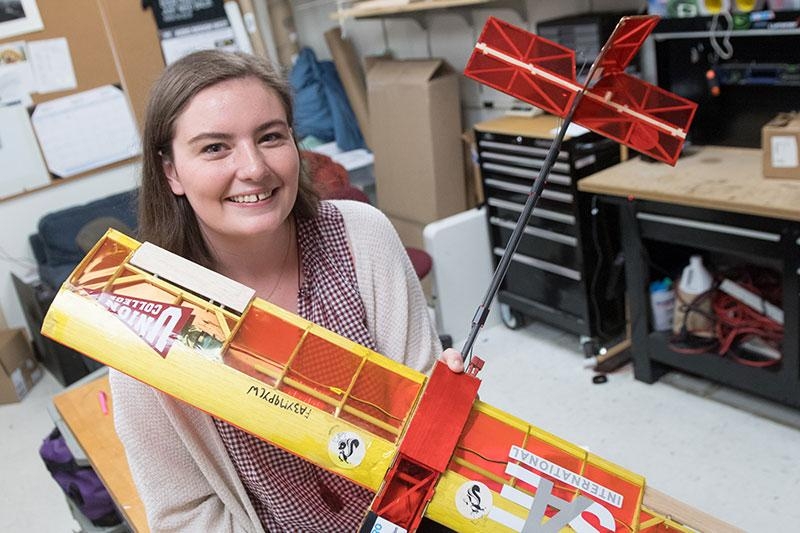 SAE Baja
Each year, Union mechanical engineering and other students have a go in the Mini-Baja Competition, the rough-and-tumble road race put on by the Society of Automotive Engineers. Teams from the U.S. and Canada design, build, promote, test and race a small, single-seat off-road vehicle and compete against each other in a variety of categories on land and in water, pushing their creations to the limit.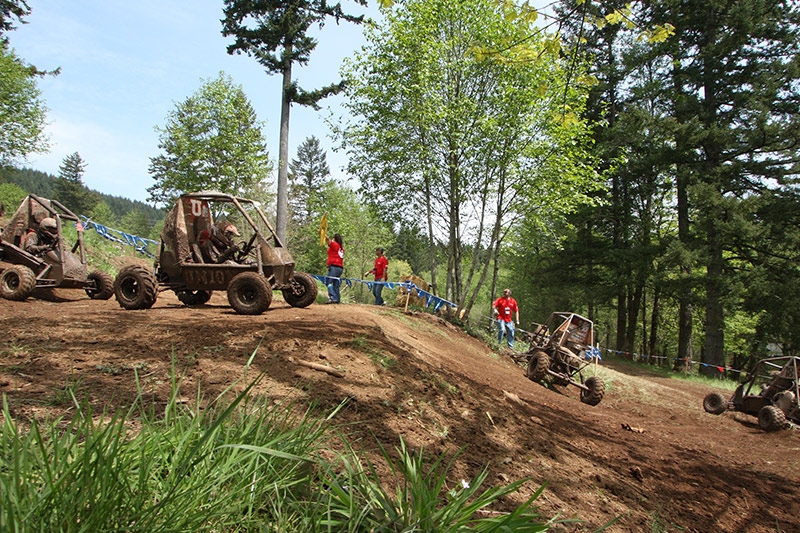 ASME Human Powered Vehicle
Union students regularly participate in the American Society of Mechanical Engineers' Human Powered Vehicle Challenge. The Union team's vehicles, including the custom-built Chester's Chariot, have finished in top places in several categories among designs from around the world.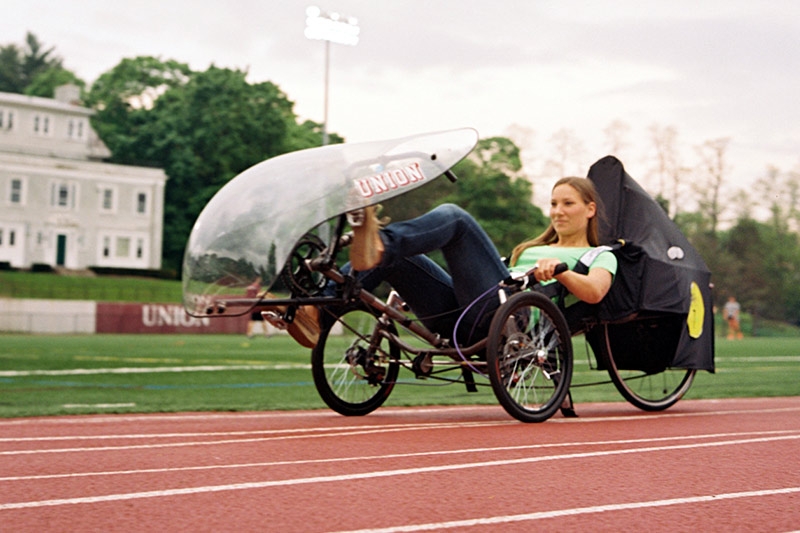 Rocket Team
Union students and their faculty advisor Professor Andrew Rapoff participate each year in the Spaceport America Cup, sponsored by the Experimental Sounding Rocket Association, near Truth or Consequences, New Mexico. The team designed and built a rocket based on solid engineering analysis that incorporates a payload that conducts hard science during flight or post-flight in the case of a deployable rover. The team launched their 9-foot rocket to an altitude of 10,400 feet in the College's first Spaceport America Cup competition in 2018.