Students living in Ozone House helped the College finish first among hundreds of schools as part of 2019 Recyclemania.
Now in its 19th year, RecycleMania is a friendly competition for college and university recycling programs to promote waste reduction activities.
Union took top honors in the "Race to Zero Waste Category." Led by Jordan Issacs '19 and Kira Wilson '20, the 14 students living in Ozone House weighed everything that came out of the house, including trash, compost and recycling, and worked to minimize items sent to the landfill.
They worked with Alex Lykins, sustainability coordinator.
Ozone House, at 1294 Lenox Road, is one of Union's 13 theme houses. Its residents promote environmental awareness while serving as an example of sustainable living.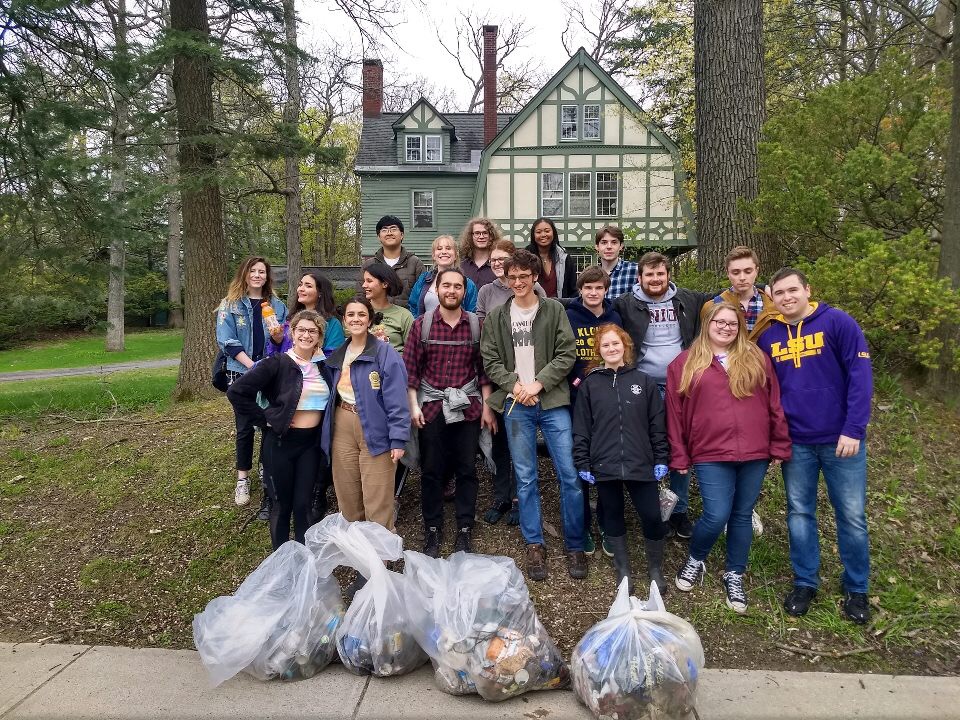 Five million students, faculty and staff representing some 300 campuses in 43 states participated in this year's Recyclemania, held from Feb. 3 to March 30.
The competition measures such factors as how much of a campus's waste stream is recycled, how much is diverted, per capita results, food waste abatement and more. It also examines the effect of education on young people avoiding single-use plastics such as disposable bottles and packaging.
"RecycleMania not only helps campuses improve their recycling and reduce waste, its framework provides guidance for campuses to work toward zero waste," said RecycleMania Inc. President Stacy Wheeler.
A recap of the competition can be found here.
Sustainability is one of the College's key priorities. For the past nine years, Union has been included among the country's most environmentally responsible colleges, according to The Princeton Review's "Guide to Green Colleges."
The College was cited for its Presidential Green Grants program, the U-Sustain committee, and the expansion of the composting program to all resident dining facilities and retail dining locations in the Reamer Campus Center, among other initiatives.