This story highlights the people and symbols we see at Union's annual Commencement ceremony.
Professor Kathleen LoGiudice, college marshal:
Sunday's Commencement exercises will be Kathleen LoGiudice's last act as college marshal, a position she has held for the past four years. She retires from the faculty later this summer after teaching biology at Union for the last 21 years. As marshal, she leads the procession into the ceremony and serves as Commencement's host. Union's college marshal holds a distinct honor of carrying the gold-headed walking stick of the Rev. Dirck Romeyn (1744-1804), founder of Schenectady Academy and a key figure in the College's chartering in 1795.
For LoGiudice, this last turn leading the procession is bittersweet. She leaves Union to have more time to pursue her research, but said leaving the classroom is difficult. "I have a wonderful class this term," she said of her spring term Ecology class. "It's like a gift at the end."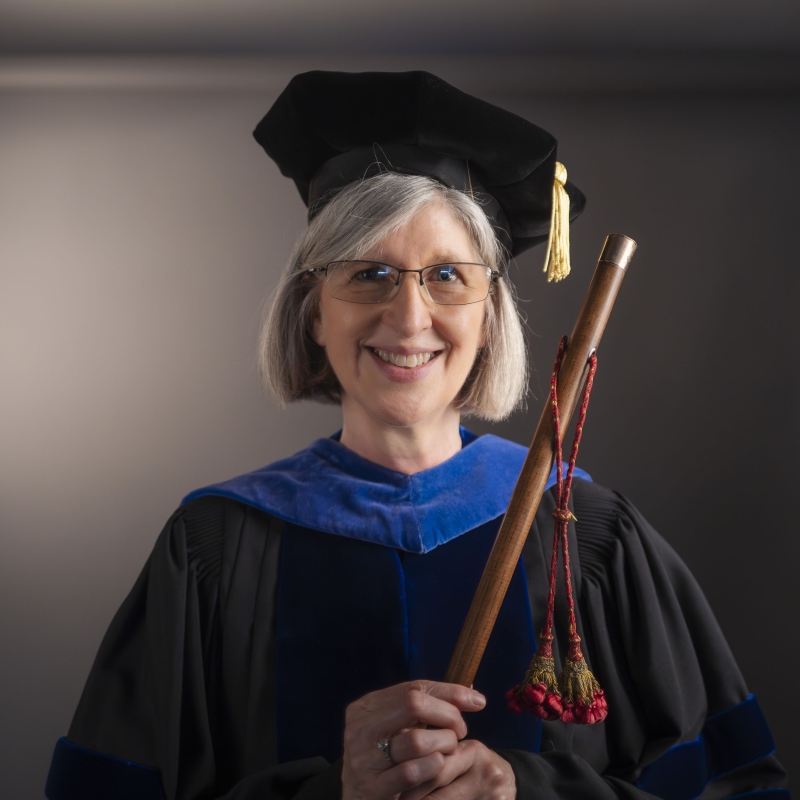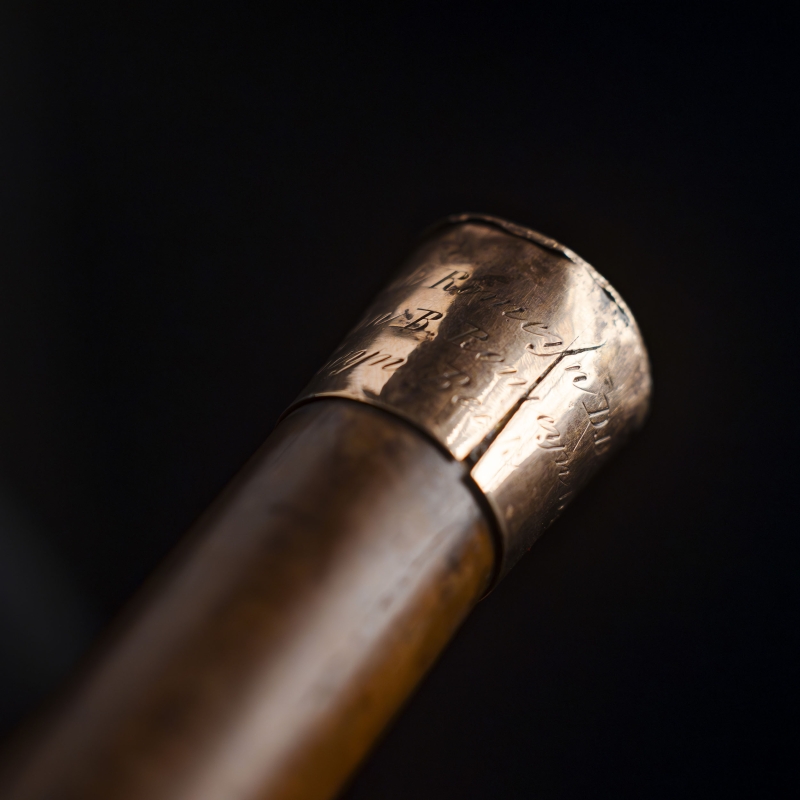 President David R. Harris
When President David Harris was inaugurated in 2018, that was the first day for his garnet-on-garnet robes. In recent College history, each Union president has selected the accent colors of their custom garnet robes and worn the ceremonial four chevrons down the sleeves reserved for an institution's president. Harris is at least the fourth Union president to wear the Presidential Medallion which has the College's seal engraved on the front.
Prof. Ashraf Ghaly, head faculty marshal:
What else would an engineer wear to Commencement but a hard hat? Ashraf Ghaly, professor of civil engineering, is a recognizable figure at Commencement each year in his hard hat as the head faculty marshall. In his 30 years on the faculty, he hasn't missed a Commencement (or even a class!) and the annual event always leaves him choked up.
"Knowing that these kids will be out in the world, and I won't be able to see them everyday," leaves him sentimental, he said.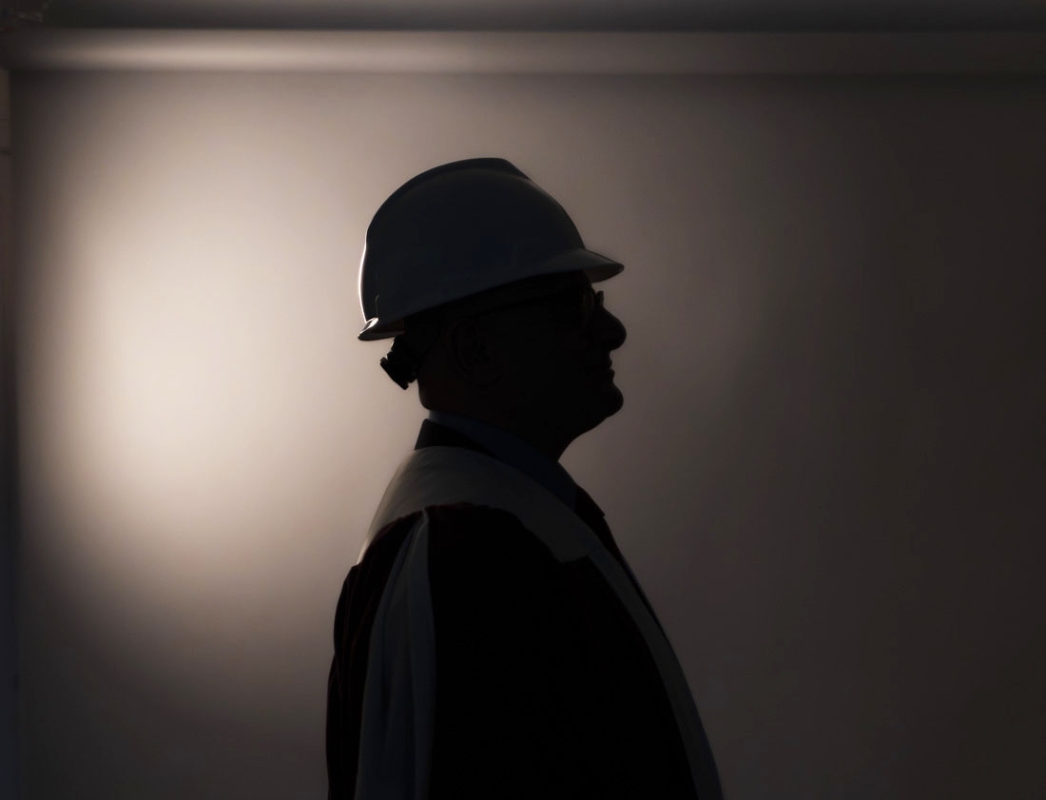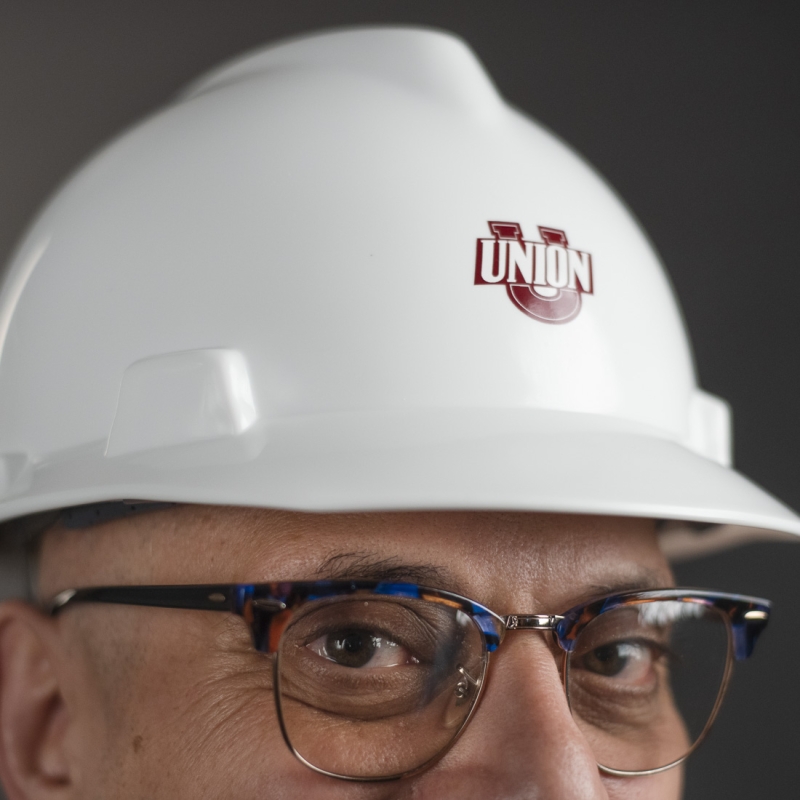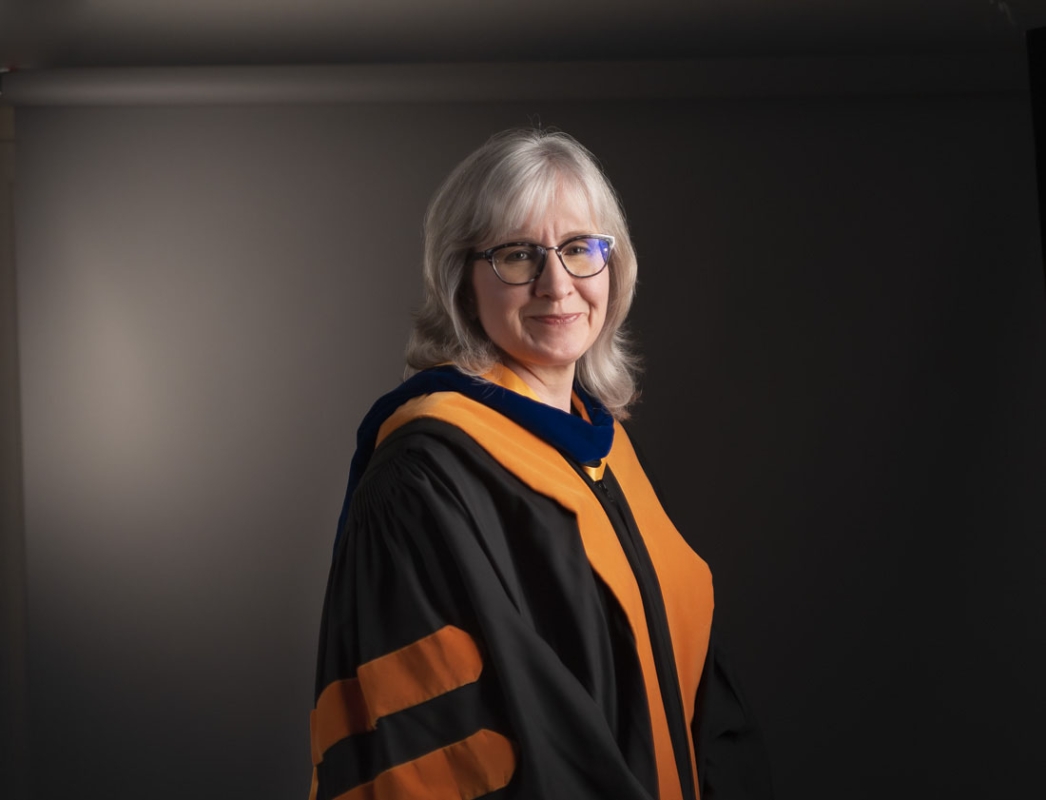 Michele Angrist, Dean of the Faculty:
While students have been studying for finals, Michele Angrist, vice president of Academic Affairs and Dean of the Faculty, has been studying how to properly pronounce the 475 names of the Class of 2023 graduates. Seniors submit their names into a system, which Angrist downloads and listens to on a loop while she commutes to work and goes about her day. This is the second year Angrist will read each graduate's name as they walk across the stage to be recognized.
Nova Shek '23, student marshall:
When the graduates process onto Roger Hull Plaza Sunday, six student marshals dressed in garnet robes (instead of the ceremonial black) will help usher their class to Commencement. It's one last chance to recognize students who have made an impact on their time at Union, and Shek is no exception. Graduating magna cum laude, Shek is a member of Gamma Phi Beta, a peer career advisor, president of the Pre-Law Society, president of Good Eats cooking program and a member of Wold House.
One piece of flair to add to a students regalia are different colored cords given to students to honor their academic and leadership achievements in addition to involvement in various clubs and organizations on campus.