When Josephine Proctor '25 was 13, their mother took them to the Cloisters, a branch of the Metropolitan Museum of Art, for a historical exhibit on playing cards.
Highlighting the only three decks of European hand-painted playing cards known to have survived from the late Middle Ages, the decks featured images of hunting, a popular medieval pastime. The high quality of the paintings on the woodcut cards included diverse suits of falcons, hounds, ducks and others. Based on their excellent condition, the cards were likely for collectors and not for standard use.
"It was so cool and very beautiful," said Proctor of the 2016 exhibit, "The World in Play: Luxury Cards, 1430–1540."
That trip seven years ago inspired a keen interest in playing cards that is now the focus of Proctor's summer research project.
Proctor is among more than 125 students across dozens of disciplines engaged in research this summer. Most projects are funded through the College's undergraduate research program. Government or scientific society grants to faculty members, academic departments and foundation funding support the rest.
Card games originated in China in the ninth century before spreading to India and the Middle East. Proctor is tracing the spread of playing cards from Asia into Europe.
"I am focusing on the differences and similarities between some European countries' standard styles and how that imagery developed within each country," said Proctor, an anthropology and visual arts major from New York City.
Working with their advisor, Sheri Lullo, associate professor of Asian art history, Proctor is also "looking at the connection between playing cards and tarot cards, the production of commercial playing cards, and how they evolved into the standard deck that we are familiar with today."
As a Seward Interdisciplinary Fellow, Proctor will build upon this summer research in the fall to design and create their own deck of playing cards.
For nearly 40 summers, Union has fostered close working relationships between thousands of students and faculty as part of its longstanding commitment to undergraduate research.
"Our summer program is an ideal opportunity for students to get their feet wet in an immersive and professional research environment," said Heather Watson, director of undergraduate research and associate professor of physics and astronomy.
In labs and study spaces on campus, students are immersed in a diverse mix of projects. For example, Garrett Butler '25, a computer science major from Reading, Mass., is one of the students working on the Unity ROS (Robot Operating System) VR project with Matthew Anderson, assistant professor of computer science. The project turns real-life surroundings into virtual reality and simulates control of a robot with laser-scanning (LiDAR) capabilities.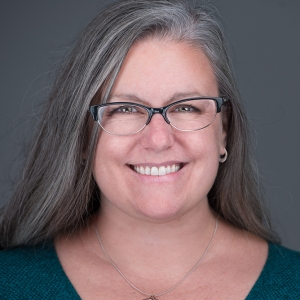 Our summer program is an ideal opportunity for students to get their feet wet in an immersive and professional research environment."
- Heather Watson, director of undergraduate research and associate professor of physics and astronomy
In a lab in the Integrated Science and Engineering Complex, Young Jun Chun '25, a biomedical engineering major from Seoul, South Korea, aims to characterize efficient reduction methods or combinations of reduction methods that will result in enhanced antibacterial properties of reduced graphene oxide from graphene oxide.
Nearby, Francis Fan '25, a mechanical engineering major from Hangzhou, China, is studying the optimal shape of auxetic structures of applications as part of his main summer research project.
On a recent weekday morning, Aspen Morris '25 and Christopher Chandler, assistant professor of music, gathered in Jackson's Garden to capture the sound of birds and the environment. Morris and Alicia Cynamon '25 are interested in bird song, field recording and creating music.
Morris is a double major in computer science and music from Lutherville, Md. Cynamon is a biology major from New York City.
Working with Chandler, their project involves recording various soundscapes, both natural/rural and urban. They plan to write several movements of music that will generally describe the plight of disappearing bird song due to climate change and other human-created environmental problems.
"We're drawing from the history of soundscape composition and our own backgrounds to produce work that is at once a coherent product while still unique to our skill sets," said Morris. "We want to explore new, creative methods of ecological outreach and spreading awareness about the dangers of anthropogenic activity."
Summer research also can take students to far-flung places of the globe.
Xander Forsyth '25 and Kirsten Litchfield '25 are examining cave deposits from Peru that can contribute to the global paleoclimate record.
The two geosciences majors are analyzing speleothems – mineral deposits left by dripping cave water – and data from sensors at three caves in the high Andes to better establish modern cave climate systems.
In June, Forsyth was part of the team that visited the remote caves to collect samples and access instrumentation.
Leading the project are Donald T. Rodbell, the Jane and John Wold Professor of Geosciences; David Gilliken, professor of geociences; and Elizabeth Olsen, post-doctoral research fellow.
Work by the Union faculty and students has shown that climate change in the tropics has corresponded in lockstep with global climate, a finding published by Rodbell last year in "Nature."
Forstyth and Litchfield hope to present their work at the fall conference of the Geological Society of America in Pittsburgh.
The summer research program at Union includes weekly elevator pitches for students to share their projects with other students and faculty. There are also weekly seminars related to career development and campus resources that may be useful for research.
A poster session highlighting many of the summer projects will held Friday, Aug. 4, in the Wold Atrium.
"The one-on-one time with faculty, and the time to focus on a single project for several weeks allows students to gain experience and delve deeper into a topic than they can during the academic year," said Watson. "It is a great chance for students to explore their ideas in greater depth, and to see if graduate school is a path that they would consider for their future. Many students also use this summer experience as a springboard for their senior thesis or other independent study in the coming year."
Click here to find out more about some of the summer research topics

| Student | Topic | Research advisor |
| --- | --- | --- |
| Cole Abdinoor | Oil Price Predictions on Exchange Rates | Prateek Arora |
| Zuhair AlMassri | 3D SLAM with Realtime Human-aided Correction - Back End | Matthew Anderson |
| Jack Anderson | Design and Analysis of a Dynamic Exercise Ball for Rehabilitation of the CMC Joint | Jennifer Currey |
| Olivia Anderson | Modeling the Atmospheric Escape of Super-Earth Exoplanets | Scott Suriano |
| Louis Aquino | Archaeobotanical Study of Plant Remains from the Vani Regional Survey and New York State | Angela Commito |
| Gabriella Baratier | Out in the Archives: An Exploration of LGBTQ+ History at Union College | Jennifer Mitchell |
| Bennett Beaulieu | Bacterial Culture and Lyme Disease Vaccine Development | Stephanie Curley |
| Ashlesha Bhagat | Grouping the Selective Way | Chris Fernandes |
| Nolan Blake | Laser Scanning Confocal Microscopy | Chad Orzel |
| Ella Brinkley | Catalytic Aerogel Summer Research | Mary Carroll |
| Quincy Brown | Creating Interactive Narratives to Reveal Truths about Death and Dying in Residential Care Homes | Shena McAuliffe |
| Garrett Butler | Unity Robot Control | Matthew Anderson |
| Aaron Carretero Benites | Confocal benchmarking of Human Mesenchymal Stem Cells in 3D Hydrogels after Cryopreservation | Sudhir Khetan |
| Young Jun Chun | Improvement of antibacterial properties of Graphene Oxide using different reduction methods | Yijing Stehle |
| Joseph Cirksey | The Probability of Deep Value | Luke Dosiek |
| Ummi Coats | Using Speech Perception to Measure Implicit Bias | Chad Rogers |
| Ethan Conrad | Building an Annotated Bibliography of Contemporary Views Related to Lady Mary Shepherd's Causation Theory | Maité Cruz |
| Elizabeht-Veronica Crowley | Protoplanetary Disk Simulations with The Hall Effect | Scott Suriano |
| Ryan Cudworth | A Documentation of the History of Queer People at Union College from the College's Founding until the 1970s | Jennifer Mitchell |
| Alicia Cynamon | Soundscape Composition and Conserving Avian Biodiversity | Christopher Chandler |
| Mark D'Alessandro | Music's Cultivation of Community: Forging Bonds Between Union College and Schenectady Through Applied Ethnomusicology | Jennifer Matsue |
| Niha Das | Analysis of Lead Contamination in Soil Samples from Ed Koch Queensboro Bridge | Scott LaBrake |
| Siddhant Deka | Implementing mode metre algorithms to process data given by microgrid model | Luke Dosiek |
| Anyerys Diaz | Role of Smooth Muscle Differentiation in Developing Spiral Intestine of Skates | Nicole Theodosiou |
| Johanna Dicerbo | Effects of Black Locust Removal on Soil Nutrient Concentrations in the Albany Pine Bush Preserve | Jeffrey Corbin |
| Khai Dong | Practical Implementation of Matrix Multiplication Algorithm From SUSP | Matthew Anderson |
| Hestia Doud | Freezing Points of Salt Water Solutions With Relevance To Europa | Heather Watson |
| Size Fan | model potential auxetic structure to promote the fundamental understanding about the auxetic behavior of Graphene Oxide membranes | YIJING Stehle |
| Colin Farrell | Evaluation of Per- and Poly- Fluroalykl Concentrations Due to Firefighting Foams Via Proton-Induced-Gamma-Ray Emission | Scott LaBrake |
| Ryan Feneley | Deeper Investigation of Silicone Robot Behavior | John Rieffel |
| Marlena Fornuto | Understanding Pain Management Decisions for End-of-Life Patients Within Hospice | Carol Weisse |
| Alexander Forsyth | Using oxygen isotopes from speleothems as a proxy for paleoclimate in the Peruvian Andes | David Gillikin |
| Andrew Giman | Coding to Advance Confocal Laser Scanning Microscopy | Chad Orzel |
| Arundhati Gore | Co-Immunoprecipitation of the human follitropin recCo-Immunoprecipitation of the human follitropin receptor and caveolineptor and caveolin | Brian Cohen |
| William Grimwood | Recording of the Transits of Exoplanets | Francis Wilkin |
| Srichakrika Gudimella | Tracking Hospice Patient Outcomes in a Community-run Residential Care Home in Massachusetts | Carol Weisse |
| Sadie Hill | Removal of the AROCOR spectrum in order to identify the preserved pigment. | Seyfollah Maleki |
| John Horvath | Parametrization of models for DNA-protein interactions | Cecilia Bores |
| Josue Itzun Recinos | Child speech development: An analysis of Speech Sound Durations and Intonation Contours | Helen Hanson |
| Ethan (Kali) Jauregui Morris | DNA packaging in bacteriophages | Cecilia Bores-Quijano |
| Fatima Javed | Endowment Management in a Complex and Uncertain World | Eshragh Motahar |
| Harold Jones | Data Fitting in a String Theory Model for QCD | Nelia Mann |
| David Krimer | Outer membrane vesicles based vaccine platform for Lyme disease | Stephanie Curley |
| Catherine Lapham | Art and Medicine | Sarina Kuersteiner |
| Viola Li | Analysis and Interpretation of the Five Stages of Preparatory Grief in End of Life Patients | Lee Pedzisa |
| Kirsten Litchfield | Stalagmites as Paleoclimate Archives | David Gillikin |
| Olivia Logan | Baddeleyite and Zircon Diffusion Studies | Heather Watson |
| Allison Malatesta | Analyzing Street Tree Diversity Due to Redlining Districts in Schenectady and Niskayuna | Jeffrey Corbin |
| Aryan Mayor | Silibots Pneumatics Mechanism | John Rieffel |
| Bailey McAtee | Continuation of 3D flow analysis of the turbulent boundary layer over 2D roughness with localized blowing | Ali Hamed |
| Muhammad Farooq Memon | Generating behaviors of 2-Dimensional Voxel Based Soft Robot Simulation using classifiers | John Rieffel |
| Kobe Mentzer | Validity of the Liquidity Effect | Prateek Arora |
| Caroline Monaco | Sorption of PFAS Chemicals to Organic Matter as an Environmental Remediation Strategy | Laura MacManus-Spencer |
| Luis Monteiro | Networks of Innovation and Geopolitics of Open-source Software: The Case of Android OS | Dallas Mark |
| Alexander Morin | | Brian Peterson |
| Aspen Morris | Soundscape Composition and Conserving Avian Biodiversity | Chris Chandler |
| Snigdha Narayandas | The Effect of Mental Health Stigma on Asian Americans | Mary Guerrant |
| Anh Nguyen | Improving 3D Simultaneous Localization and Map Graphing with Interactive Graph for Map Modification | Matthew Anderson |
| Ngoc Nguyen | The Impact of US Monetary Policy on the Foreign Direct Investment and the Foreign Portfolio Investment of Emerging Markets and Developing Economies | Prateek Arora |
| Alexis O'Brien | Changes in tracheal system structure and volume in the leg of the American Locust across development | Scott Kirkton |
| Ashley Pontillo | Design and Analysis of a Dynamic Exercise Ball for Rehabilitation of the CMC Joint Using Signal Processing and Analysis | Jennifer Currey |
| Josephine Proctor | Art and Play: Social Dimensions of Playing Card Imagery Throughout Time and Place | Sheri Lullo |
| Shams Qureshi | Assessing Gold Nanoparticle embedded peptoid nanosheets as pollutant sensors | Ellen Robertson |
| Nolan Randall | Ultrasound Neuromodulation Studies on an Earthworm Model | Takashi Buma |
| Sameer Ray | | Nicole Theodosiou |
| Adrian Ring | Freezing Points of Salt Water Solutions With Relevance to Europa | Heather Watson |
| Nathan Riordon | Rotational Spectroscopy: Understanding Molecular Shape | Timothy Barnum |
| Alex Roginski | Understanding Narratives Behind Hospice Caregivers and Residents Through Storytelling | Shena McAuliffe |
| Alexander Rosenberg | Small gardens with high walls: Biden's new era of export controls on Chinese technology | Mark Dallas |
| Areeba Saqib | Synthesizing a Dual CXCR4/CCR5 Co-receptor Inhibitor to Block the Entry of HIV Into Host Cells | Lee Pedzisa |
| Jacob Schuckman | Conditions for the Existence of Nontrivial Convergent Sequences in Compact Spaces | Phanuel Mariano |
| Hannah Shames | Investigating the Role of Caveolin in the Human FSH Receptor | Brian Cohen |
| Ian Spoor | Analysis of 3D flow fields over a heterogeneous canopy resembling aquatic vegetation | Ali Hamed |
| Grace Stearns | Complementary and Alternative Medicine and Women's Health Activism | Melinda Goldner |
| Janak Subedi | 3D SLAM with real-time Human-aided Correction - Front End | Matthew Anderson |
| Vu Chi Tam | Different types of mental loads and their effect on mental fixation in memory retrieval and idea generation | Buchin Zach |
| Shreyas Tata | Examining the use of Haldol in critically ill patients | Pedzisa Lee |
| Oliver Taylor | Digital Techniques for Research and Student Learning in Classical Archaeology | Angela and Andrew Commito and Mannion |
| Tessa Thomas | Studying the Binding of Hexafluoropropylene Oxide-Dimer Acid to Human Serum Albumin (HSA) in the Presence of Fatty Acids and Investigating the Structural Effects on HSA | Laura MacManus-Spencer |
| Jiayu Tian | Frequency Disturbance Recorder (FDR) Improvement | Luke Dosiek |
| Huyen Tran | Investigating Matrix Multiplication via Approximate Strong Uniquely Solvable Puzzles | Matthew Anderson |
| Chau Tran Minh | Can microparticles made of crosslinked outer membrane vesicles generate immune responses that are as potent as those generated by infectious bacteria? | Stephanie Curley |
| Ha Truong | Heuristic Matching Algorithm for Anchored Team Formation Games | TJ Schlueter |
| Margaret Turck | Analysis of the Kinetics and Toxicity of OD-PABA and its Photoproducts | Laura MacManus-Spencer |
| Ivan Vasilev | Verifying proper work and creating offshoots of the prebuilt microgrid model | Luke Dosiek |
| Lani Waggoner | Comfort Medications Used in Home Hospice Patients at the Very End of Life | Carol Weisse |
| Karly Willson | How the Brain Processes Semantic Incongruities Presented by Different Agents | Stephen Romero |
| Lillian Woods | Toward the Design and Synthesis of Artificial Copper Nucleases as Potential Anti-Cancer Drugs | Laurie Tyler |
| Yutong Wu | Xiaoheluogu: Exploring the Forgotten Chinese Folk Music | Jennifer Matsue |
| Eastwood Yeboah | The Constructed Black Male: Evaluating The Mental Health Crisis in 21st Century Collegiate Culture | Deidre Hill-Butler |
| Ann Zhang | 3D-Printing of Bacteriophage Φ29 | Cecilia Bores Quijano |
| Adelaide Zimmerman | Assessment of Cytotoxicity of Octyl Dimethyl Para-Aminobenzoic Acid (OD-PABA) Using Porcine Dermal Model | Sudhir Khetan |
| Dimitrios Vasileios Zora | Detecting exoplanets and star binaries | Francis Wilkin |

Projects funded through the Office of the Undergraduate Research Program
Undergraduate research news