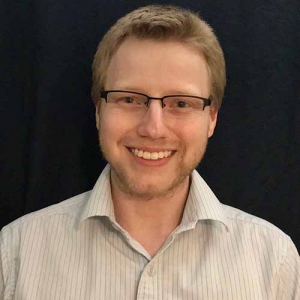 Zachary Buchin
Job Title
Visiting Assistant Professor of Psychology
Department Director of Student Research
Research interests
Cognitive Psychology: Human Memory; Attention; Testing Effects; Metacognition.
Educational Psychology: Learning Strategies; Retrieval Practice; Prior Knowledge.
My research on human memory is broadly focused on applying cognitive principles to educational practice. I am particularly interested in retrieval-based learning and the testing effect, in which retrieval practice (e.g., recall, flashcards, practice questions, etc.) benefits later memory to a greater degree than more typical study-based strategies (e.g., restudying, rereading, copying, etc.). Specifically, my research examines: (1) how these memory modifying effects of retrieval are affected by divided attention/distraction; (2) the generalizability of retrieval-based learning across educationally-relevant factors (e.g., task complexity and prior knowledge); and (3) the indirect effects of testing on learning (e.g., taking a practice test on A will enhance the benefits from later restudy of A as well as later initial study of new material B).
Teaching interests
Professor Buchin teaches courses in Cognitive Psychology, Attention and Memory, and Sensation and Perception.
Publications
SELECTED PUBLICATIONS
Su, N., Buchin, Z. L., & Mulligan, N. W. (2020). Levels of retrieval and the testing effect. Journal of Experimental Psychology: Learning, Memory, and Cognition, 47(4), 652-670. https://doi.org/10.1037/xlm0000962
Buchin, Z. L. & Mulligan, N. W. (2019). Divided attention and the encoding effects of retrieval. Quarterly Journal of Experimental Psychology, 72(10), 2474-2494. https://doi.org/10.1177/1747021819847141
Buchin, Z. L., & Mulligan, N. W. (2017). The testing effect under divided attention. Journal of Experimental Psychology: Learning, Memory, and Cognition, 43(12), 1934-1947. https://doi.org/10.1037/xlm0000427
Additional media
Academic credentials
B.S., James Madison University; M.A; Ph.D., University of North Carolina at Chapel Hill