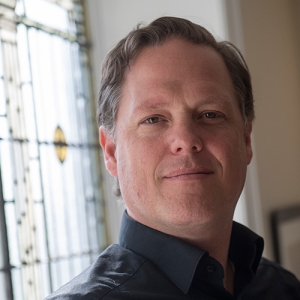 Jeffrey L. Witsoe
Job Title
Associate Professor of Anthropology
Research interests
Professor Witsoe has done research focusing on a critical rethinking of democracy and the postcolonial state through an examination of lower-caste politics in Bihar, a populous state in north India where he has been engaged in ethnographic research since 2000. He is the author of the book Democracy Against Development(University of Chicago Press) and several articles and book chapters on lower-caste politics in India. He is finishing a book on rights activism in rural India, drawing from ethnographic research conducted over several years in north Bihar. His current research explores everyday political life and civil society in a neighborhood on the outskirts of Kyiv, Ukraine, where he has conducted fieldwork since 2019. Since Russia's invasion in 2022, this project has transformed into an ethnographic study of the ways in which collective resistance to invasion is transforming Ukrainian culture and society.
Publications
Book
Democracy against Development: Lower-Caste Politics and Political Modernity in Postcolonial India (South Asia Across the Disciplines)
by Jeffrey Witsoe, Chicago: University of Chicago Press, 2013
Book Description: Hidden behind the much-touted success story of India's emergence as an economic superpower is another, far more complex narrative of the nation's recent history, one in which economic development is frequently countered by profoundly unsettling, and often violent, political movements. The book investigates this counter-narrative, uncovering an antagonistic relationship between recent democratic mobilization and development-oriented governance in India. It looks at the history of colonialism in India and its role in both shaping modern caste identities and linking locally powerful caste groups to state institutions, which has effectively created a postcolonial patronage state. It then looks at the rise of lower-caste politics in one of India's poorest and most populous states, Bihar, showing how this increase in democratic participation has radically threatened the patronage state by systematically weakening its institutions and disrupting its development projects. By depicting democracy and development as they truly are in India—in tension—the book reveals crucial new empirical and theoretical insights about the long-term trajectory of democratization in the larger postcolonial world.
Select Articles
2011 – Rethinking Postcolonial Democracy: An Examination of the Politics of Lower-Caste Empowerment in North India. American Anthropologist 113(4): 73-85.
2011 – Corruption as Power: Caste and the Political Imagination of the Postcolonial State. American Ethnologist 38(1): 73-85.
2009 – Territorial Democracy: Caste, Dominance and Electoral Practice in Postcolonial India. Political and Legal Anthropology Review 32(1): 64-83.
Academic credentials
B.A., University of California at Santa Cruz; M.A., University of Chicago; Ph.D., University of Cambridge