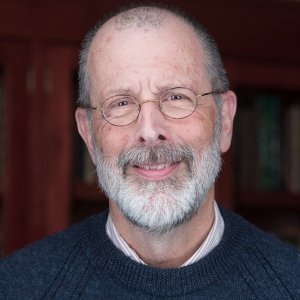 Jordan Smith
Job Title
Edward Everett Hale Jr., Professor of English
Research interests
Creative Writing, Contemporary American Poetry, American Literature.
Publications
Poems in Poetry, The Paris Review, and Salmagundi.
Stories in American Short Fiction and Big Fiction.
Memoir in Numero Cinq.
Recent Publications:
New poems in Air/Light : "Good Morning" and "Wrong Question"
Air/Light interview podcast with alumna Diane Mehta and Jordan Smith
Little Black Train, winner of the 2019 Three Mile Harbor Press Poetry Prize, published 2020.
A guest editorial, "Interiors," and five poems in Live Encounters: Poetry & Writing, Jan. 2020
A story, "The President's Garden," in The Write Launch
"Hat & Key" series of broadsides with Walter Hatke, featured in current Union alumni magazine; two poems for Walt's show "What Came Home" in Kelly Adirondack Center exhibit
Brief reviews of John Montague's Selected Poems and Seamus Heaney's 100 Poems for The Antioch Review; full reviews of Tom Ewing's Bill Monroe: The Life and Music of the Blue Grass Man and Lewis M. Stern's Tommy Thompson: New-Timey String Band Musician for The Old Time Herald.
Collections of poetry:
Little Black Train (3 Mile Harbor Press)
Clare's Empire (Hydroelectric Press)
The Light in the Film (University of Tampa Press)
The Names of Things Are Leaving (University of Tampa Press)
An Apology for Loving the Old Hymns (Princeton University Press)
Lucky Seven (Wesleyan University Press)
The Household of Continuance (Copper Beech Press)
The Flute Is Zero (Right Hand Pointing)
For Appearances (University of Tampa Press) won the Tampa Review Prize in Poetry
Additional media
Distinctions
The collection Little Black Train won the 3 Mile Harbor Press Poetry Prize and Book Award.
The chapbook Three Grange Halls was co-winner of the Swan Scythe Press award.

Fellowships from the Guggenheim Foundation, the Ingram Merrill Foundation, and the National Endowment for the Arts.
Academic credentials
B.A., Empire State College; M.A., Johns Hopkins University; M.F.A., The University of Iowa