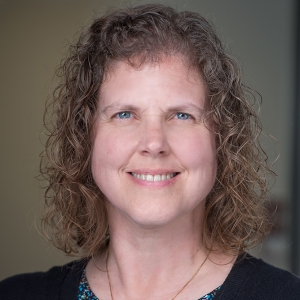 Andrea R. Foroughi
Job Title
Associate Professor of History
Chair of the History Department
Research interests
My love of history began as a young girl reading Laura Ingalls Wilder's Little House books, a biography of Abigail Adams, and Louisa May Alcott's spunky heroines. My main research interests as a historian developed in part from these female-centered books and some of the historical issues raised in them: female and male gender roles; women's rights; and interactions between American Indians and whites. I have studied a Minnesota couple's Civil War correspondence and what it reveals about gender during the national conflict; examined how manuscript and printed maps represent competing American Indian and European land claims leading up to the Seven Years War; and analyzed the gendered content and symbols in political cartoons of Abraham Lincoln.
Teaching interests
The courses I teach reflect my early interests. I offer American women's history, colonial through the present with a separate course on the history of women's rights and citizenship; American Indian history and a comparative North American frontiers course; the Civil War; and "Hands-On" History, using archival materials and interning at a local museum.
Publications
"Go if you think it your duty": The Civil War Correspondence of James Madison and Elizabeth Caleff Bowler (St. Paul: Minnesota Historical Society Press, 2007).
"Vine and Oak: Wives and Husbands Cope with the Financial Panic of 1857,"Journal of Social History, 36:4 (Summer 2003): 1009-1032.
"To secure a home for my family," Minnesota History 58.3 (Fall 2002): 147-160.
"Hiding and Highlighting Power in Eighteenth-Century North American Maps," The Hermon Dunlap Smith Center for the History of Cartography, The Newberry Library, Chicago, IL, 2002
Additional media
Academic credentials
B.A., Santa Clara University; M.A., Ph.D., University of Minnesota