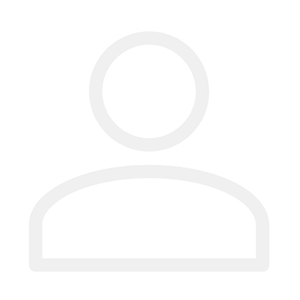 Research interests
British history, ranging from seventeenth-century kingship to cultural complexity in early travel narratives to the 1930s Left Book Club
Intellectual Biography
I am a teacher of World History whose research expertise is concentrated in British and Irish Studies. I completed my B.A. (summa cum laude) in History in my home state at the University of Minnesota (Twin Cities). At the U of M, I studied under the late Professor Stanford Lehmberg, an expert in the history of Henry VIII and English cathedrals. I finished my B.A. in 1987 and then completed the one-year teaching licensure program for secondary Social Studies. I spent three rewarding years teaching History and Social Studies from grades eight to twelve in several Twin Cities public schools.
In 1993, I was recruited by the British historian John Guy for the Ph.D. program in History at the University of St. Andrews in Scotland, one of Europe's oldest universities, founded in 1413. I completed my Ph.D. in 1997 with a research project that challenged conventional interpretations of the kingship of James VI & I (1567-1625) of Scotland, son of the ill-fated Mary, Queen of Scots and successor to Elizabeth I as ruler of England, Wales, and Ireland.
Writing history is one of the great joys of being an historian. I did what all Ph.D. students are taught to do and develop my Ph.D. thesis into a successful first book, Kingship and Crown Finance under James VI and I, 1603-1625(Boydell, 2002).One of my passions as an historian has been to get past the lazy thinking that treats the complex peoples and cultures of Britain as synonymous with England or English History. That explains why I spent over ten years developing an original research project that allowed me to tell the story of the cultural complexity of Tudor and Stuart Britain and its peoples, from the Gaelic speaking Western Isles of Scotland, to the awesome uplands of Wales, to the Anglo-Saxon heartland of Kent. The project culminated with my book British Travellers and the Encounter with Britain 1450-1700(Boydell, 2015), a book that was, simply, a blast to research and write.
While I will return to early-modern Britain again, my next book project takes on the British Left Book Club of the 1930s. In 1936, three men decided to save civilization from the barbarism of Fascism and social injustice. Victor Gollancz, John Strachey, and Harold Laski chose books as their weapons against a political ideology devoted to the destruction of truth and human understanding. At its peak the club had more than 50,000 members who reached many times more through many hundreds of local branches. I want to tell the story of how those members and local branches created one of the most significant social justice movements in British History. Stay tuned.
My teaching has followed my interest in the complexity of human societies and the encounters among them. I enjoyed teaching World History in high school and I find that I'm returning to those roots in how I think about teaching History. I continue to teach my popular courses in British and Irish Studies: The Peoples of Britain, The Making of Ireland, The Age of Henry VIII, Tudor and Stewart Queens, British Cinema, and others. Thanks to my participation in a two-week faculty development seminar on sustainability and social justice in Berlin in 2017, I have now developed courses in thematic World History: A History of Sustainability, Wine: A Global History, and Clash of Civilizations? And I am dedicated to using my FYI What's College For? to create dynamic opportunities for first-year students to find pathways through their four years at Union that include a determination to engage the world around us and nurture the commitment to meaningful change.
Academic credentials
B.A., University of Minnesota; Ph.D., University of St. Andrews (Scotland)