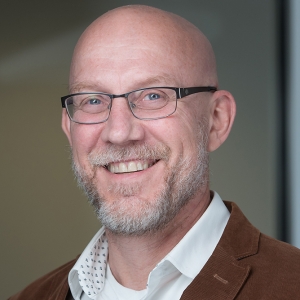 Kenneth Aslakson
Job Title
Associate Professor of History
Research interests
I am interested in the intersection of law and culture, especially as it impacts the life of African-Americans in the United States and shapes our understandings and perceptions of race and gender. My specific focus so far has been on the use of the New Orleans court system by the city's free people of color in the two decades straddling the Louisiana Purchase of 1803.
Teaching interests
I am a social and cultural historian with a focus on African-American and early-American history. I teach African-American history, Constitutional history (with a focus on issues of race), Southern history, the United States and the Caribbean in the age of revolution, the Atlantic world, and the history of slavery.
Publications
Making Race in the Courtroom: The Legal Construction of the Three Races in Early New Orleans (New York University Press, 2014)
"The 'Quadroon-Plaçage' Myth of Antebellum New Orleans: Anglo-American (Mis)interpretations of a French-Caribbean Phenomenon," Journal of Social History (2011), 1–26
"Women in the Atlantic World," in The Atlantic World, 1450-2000, Toyin Falola and Kevin Roberts, eds. Indiana University Press.
Book Review, Journal of American Ethnic History, review of From Saint-Domingue to New Orleans: Migration and Influences, by Nathalie Dessens.
Academic credentials
B.A., Southwestern University; J.D., Ph.D., The University of Texas at Austin