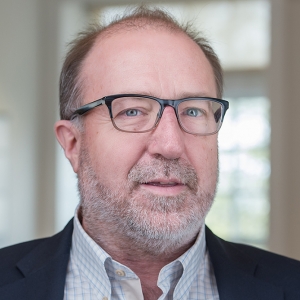 Peter Bedford
Job Title
John and Jane Wold Professor of Religious Studies
Director of Religious Studies Program
Teaching interests
I trained in Semitic languages (Sydney), biblical studies and church history (London), and Near Eastern Languages and Civilizations (Chicago), and was appointed the inaugural John and Jane Wold Professor of Religious Studies at Union College, commencing in fall 2007. I previously taught in Perth, Western Australia for seventeen years and have been a Golda Meir Postdoctoral Fellow at the Hebrew University of Jerusalem, a Fellow at the Stanford Humanities Center, Stanford University, and a Visiting Professor at the Social Science History Institute and Department of Classics at Stanford. I teach classes on Jewish, Christian, and Islamic traditions with particular interest in their formative periods and comparative perspectives on their central teachings. I also teach classes on the history and religion of ancient Egypt and Mesopotamia (Syria and Iraq), and on biblical Hebrew. My research focuses on Jewish history and religion in the first millennium BCE, particularly interactions with Neo-Assyrian, Neo-Babylonian, Achaemenid Persian, and Hellenistic imperial regimes, and on the economic history of Western Asia in the first millennium BCE.
Publications
"The Neo-Assyrian Empire." In The Dynamics of Ancient Empires: State Power from Assyria to Byzantium (pp. 30-65). Edited by Ian Morris and Walter Scheidel. New York: Oxford University Press, 2008.
"The Persian Near East." In The Cambridge Economic History of the Greco-Roman World (pp. 302-329). Edited by Ian Morris, Richard Saller, and Walter Scheidel. Cambridge: Cambridge University Press, 2007.
"The Economic Role of the Jerusalem Temple in Achaemenid Judah: Comparative Perspectives." In Shai le-Sara Japhet: Studies in the Bible, its Exegesis and Language (pp. 3*-20*). Edited by M. Bar-Anbar, D. Rom-Shiloni, E. Tov, N. Wazana. Jerusalem: Bialik Institute, 2007.
"The Economy of the Ancient Near East in the First Millennium B.C." In The Ancient Economy: Evidence and Models (pp. 58-83). Edited by J. G. Manning and Ian Morris. Social Science History Institute Series. Stanford: Stanford University Press, 2005.
"Competing Rites: Religion." In Farewell Cinderella: A Cultural History of Western Australia (pp. 272-300, 330-332). Edited by G. Bolton, R. Rossiter, J. P. Ryan. Perth: University of Western Australia Press, 2003.
"Diaspora: Homeland Relations in Ezra-Nehemiah." Vetus Testamentum 52 (2002): 147-163.
Temple Restoration in Early Achaemenid Judah. Supplements to the Journal for the Study of Judaism 65. Leiden/Boston/Köln: Brill, 2001. Pp. xiii + 369.
Areas of interest
Jewish, Christian and Islamic traditions
Academic credentials
B.A., University of Sydney; B.D., University of London; M.A, Ph.D., University of Chicago