Beuth Atrium exhibit features current and past Union College Presidents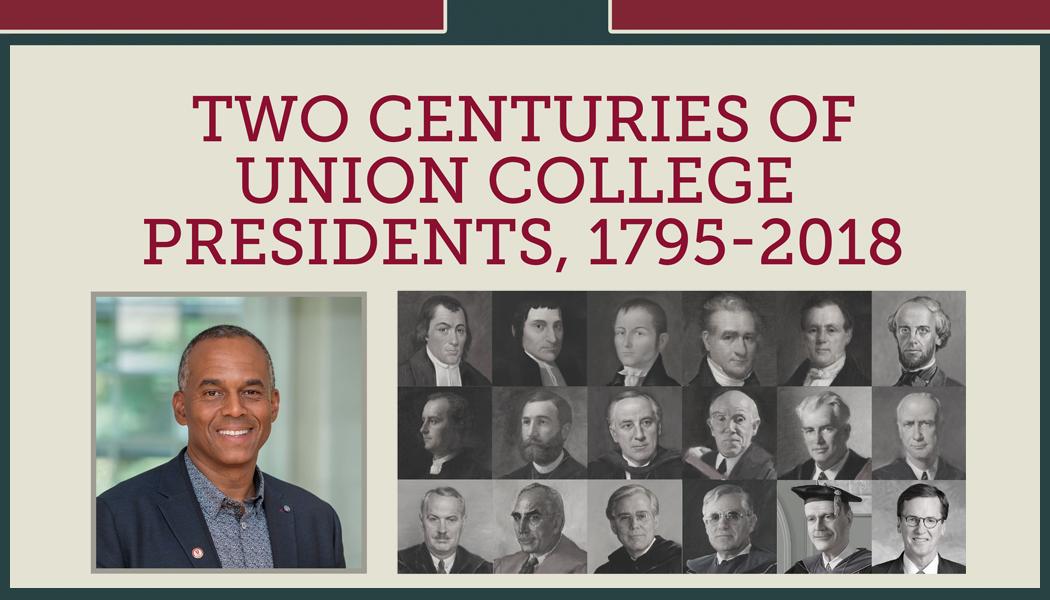 Two Centuries of Union College Presidents, 1795-2018
Exhibit Display Dates: September 7 - December 14, 2018
As Union College welcomes Dr. David Harris as its nineteenth president, the Schaffer Library Special Collections and Archives presents "Two Centuries of Union College Presidents, 1795-2018." Drawn from historical papers in the college's Special Collections, the exhibit provides an overview of the distinguished men who have led Union College since its inception.
Each of these presidents faced unique challenges and opportunities as they guided the College through the Civil War, two World Wars, economic depressions and profound changes in higher education. Their stories are told with biographical information, correspondence and inaugural memorabilia from the Special Collections and Archives at the Schaffer Library.
"Two Centuries of Union College Presidents" also includes copies of the official portrait of each president. These original portraits are curated by Union College's Permanent Collection (UCPC).
The exhibit serves as another reminder of the enduring legacy of Union College, steeped in history and guided by leaders of vision and accomplishment, from John Blair Smith to Dr. David Harris.
India Spartz, Curator
Head, Special Collections and Archives
Schaffer Library