FREE New York Times digital annual pass: Sign up now!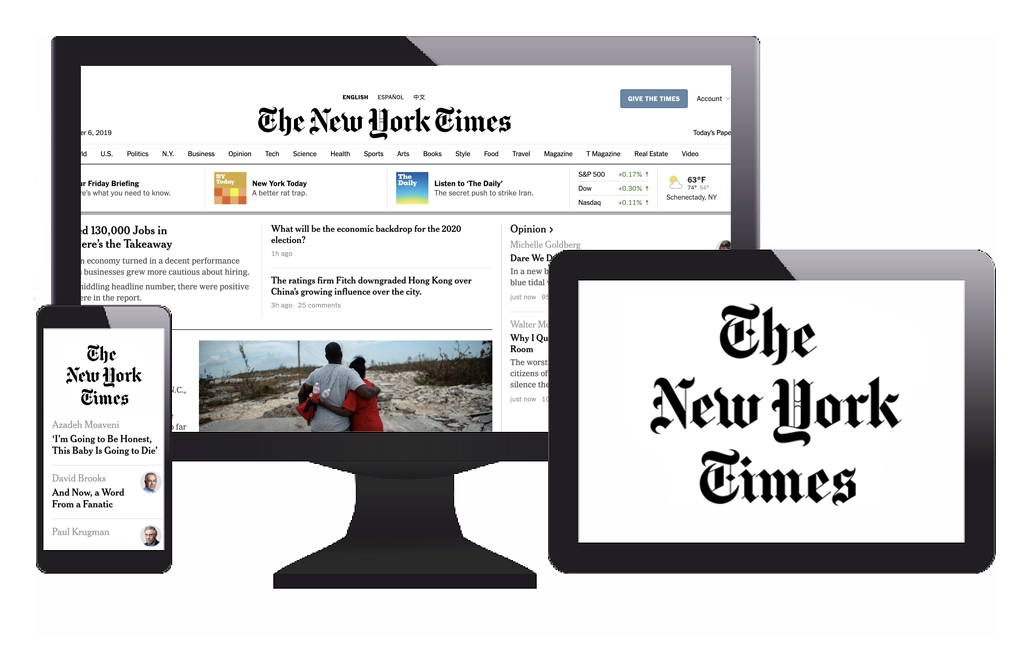 Free pass for students, faculty and staff!
To sign up for your free digital pass of the New York Times for a full year, go to nytimes.com/passes and click on the create account button if you don't already have one. Use your Union.edu email address to sign up.
Following the prompts, it will ask you to verify your email address by clicking on a link in an email the New York Times will send you with the subject, "Confirm your email address". Check your spam if you don't see in arrive within 15 minutes. If you still do not receive it, send an email from your Union email account to edu@nytimes.com.
Please Note:
You need to reactivate access after 365 days. To resume your complimentary access, please claim a new Pass by visiting nytimes.com/passes and following the provided instructions.
Please contact the NYT site support at edu@nytimes.com for all technical access questions.
IMPORTANT: If you wish to subscribe to Union Academic Pass and you already have a subscription (or have registered) with NYTimes Digital and you used your Union email on that subscription, you need to change the email address on that subscription and then use your Union email to get your academic pass.
Smartphone Apps:
Your Academic Pass includes access to The New York Times via the NYTimes smartphone apps. To download your smartphone app, visit nytimes.com/mobile. Tablet apps are not supported.
*Does not include e-reader editions, Premium Crosswords, tablet apps or The New York Times Crosswords apps. NYTimes apps are not supported on all devices. Access to archived articles within the date range 1923-1980 is limited. You must have a valid email address from Union College. Other restrictions may apply.
For technical access questions please contact the New York Times site license support at edu@nytimes.com.
For questions about Union's digital access to the New York Times, contact Library Collections at librarycollections@union.edu.