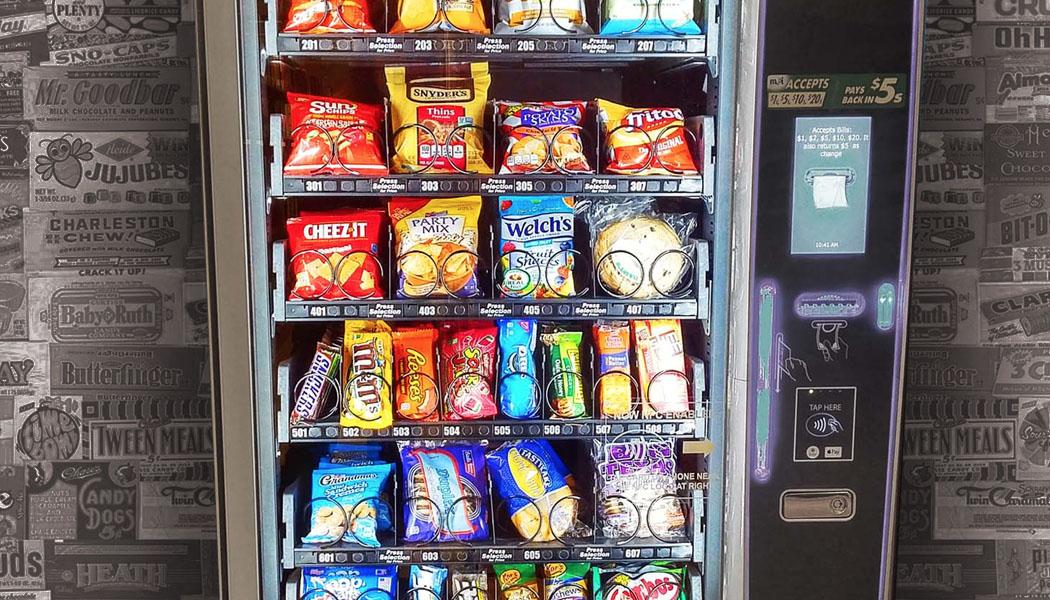 Basement Snack Machine
New Snack Machine located in the basement! You may use debit/credit cards and cash.
Unfortunately, the vending company that Dining Services works with does not support the Union College declining service –we tried!!! The vendor has promised to install a coffee/tea/hot cocoa vending machine based on snack machine sales. So, have a snack.
Enjoy! Schaffer Library