Janet S. Anderson
Florence B. Sherwood Professor of Physical Sciences
B.S., College of William and Mary; Ph.D., University of Wisconsin-Madison; Postdoctoral Research. Protein Computational Chemistry, Cornell University, 1976-1978
Research interests
In collaboration with Griselda Hernãndez and David LeMaster at the Wadsworth Center, New York State Department of Health, Albany, NY, my students and I use molecular dynamics calculations, quantum calculations, and NMR data to investigate the structure and dynamics of proteins. I am interested in using Mathematica in Physical Chemistry courses, and in the integration of molecular modeling into all areas of the chemistry curriculum.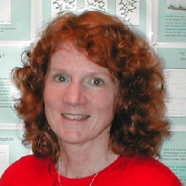 Karen Lou
Senior Lecturer
B.A., Williams College; Ph.D., Massachusetts Institute of Technology
Research interests
I am interested in outgassing of a variety of materials at high temperatures in ultrahigh vacuum. The materials are generally of interest in industrial processes, and have included graphite, molybdenum alloys, and silica.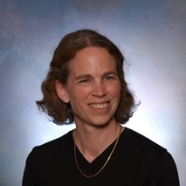 Michael Hagerman, 1969-2020