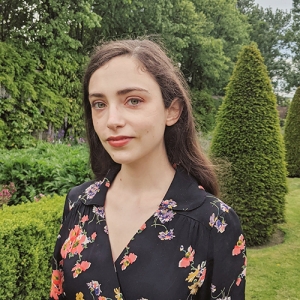 Nicole de Silva
Job Title
Visiting Assistant Professor of History
Research interests
Trained as a cultural and intellectual historian, my work has always been motivated by my fascination with the stories Americans tell themselves about themselves. While growing up in Southern California, I interned at historical museums and cultivated an interest in the material cultures left behind by former residents of my hometown. Using artifacts from women's dresses to polo trophies, my first historical research interrogated the social and economic lives of orange growers in the burgeoning city of Riverside, California.
While earning a PhD in History at the University of California, Santa Barbara, my interests became global in scope--yet I maintained a sharp focus on daily life and social experience. My current research is concerned with how women used the intimate materials of everyday life to foster political movements. My book project, entitled Homemakers as Peacemakers: Women's International Organizing and the Practice of Consumer Diplomacy, 1919-1946 shows how U.S. women used their identities and practices as consumers to build international movements during the turbulent interwar period and into World War II. In the early twentieth century, U.S. women's networks organized their purchasing power into campaigns to voice political concerns and push for domestic change, practicing something that historians have termed "consumer citizenship." This work internationalizes the notion of the consumer citizen. It argues that women's understanding of themselves as global purchasers inspired them to extend this practice of consumer organizing onto an international stage to develop visionary political movements and ideas.
Teaching interests
In the classroom, I am passionate about hands-on, primary source-driven learning--harkening back to the origins of her own love for history. While at Union, I am teaching courses primarily in twentieth-century United States history, with both a domestic and international focus.
Publications
"Governance, Regulation, and the State," in A Cultural History of Shopping in the Age of Revolution and Empire, Erika Rappaport, ed. (London, UK: Bloomsbury Press, 2022): 185-209.
"Alice Fong Yu and the Transpacific Boycott of Japanese Silk Stockings, 1931-1941," Journal of Women's History 31 no. 4 (Winter 2019): 37-62.
"Brewing a Boycott: How a Grassroots Coalition Fought Coors and Remade American Consumer Activism," by Allyson P. Brantley. Enterprise and Society, 2022.
"Behold America! The Entangled History of 'America First' and the 'American Dream," by Sarah Churchwell. Dublin Review of Books 118, February 1, 2020.
Academic credentials
B.A. University of California - Riverside. M.A. and Ph.D. University of California - Santa Barbara