Special Collections and Archives is open by appointment only. Please click the button below to schedule a visit or ask a research question.

Search our Collections
.
Searching Special Collections in Primo
As soon as you are redirected to the Primo interface and get your results, scroll down the left column to find "Library Locations" and select the third floor: that will show you what's physically available in Special Collections. You can also look under "Digital Collections" and check the "Special Collections and Archives" facet underneath that. See screen shot below.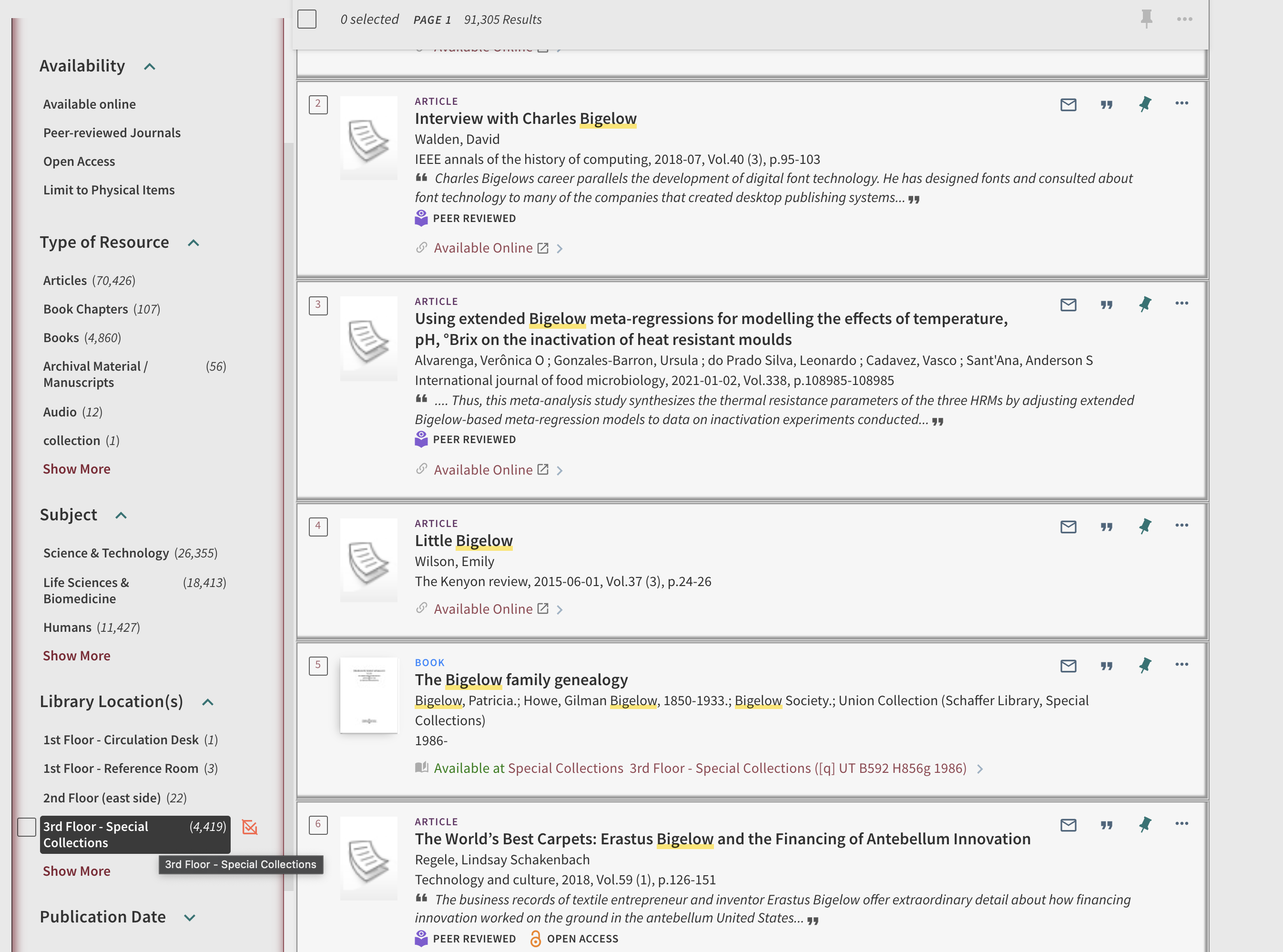 The Department of Special Collections is an integral part of Schaffer Library. It includes the Union College Archives, special book collections, manuscripts, maps, photographs, sound recordings, ephemera, artifacts, and other primary source materials which document the College's history, and support and extend its curriculum. The mission of the department of Special Collections is to collect these materials, preserve them, and make them available to anyone with a valid need to use them, especially for the enrichment of classroom instruction. In addition, the department houses other materials which because of their physical format, condition, rarity, or subject matter require special housing and handling.
John Bigelow Collection closed
The John Bigelow Collection is currently closed to researchers. The collection is being reprocessed and the correspondence fully digitized. Unfortunately we are unable to accommodate ad-hoc digitization requests. We appreciate your understanding.
For more information on the project, please read this College News announcement.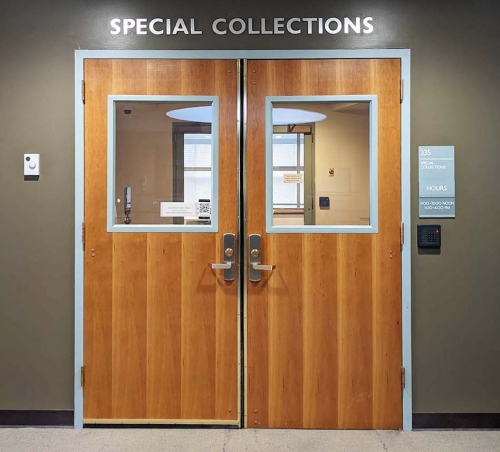 Special Collections
Schaffer Library
807 Union St
Schenectady, NY 12308

View in Google Maps
Contact
Office Hours
Mon - Fri:
9:00 am-12:00 pm, 1:00 pm-4:00 pm
,