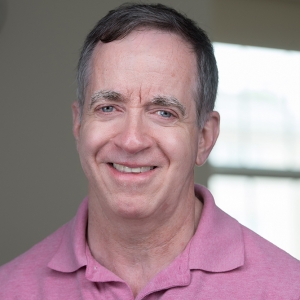 J. Stephen Horton
Job Title
Professor of Biological Sciences
Research interests
Molecular genetics of fungal development. Our lab is currently examining the genetic regulation of mushroom development, with potential application to the commercial mushroom industry. We are also involved in the genetic testing for diseases in dogs, cats and horses.
Teaching interests
Astrobiology (BIO 058), Molecular Biology of the Cell (BIO 225), Bioinformatics: Information Technology in the Life Sciences (BIO 243) and Genetics and Molecular Biology (BIO 384)
Publications
Freihorst D., Fowler T.J., Bartholomew, K., Raudaskoski, M., Horton, J.S., and E. Kothe. The Mating-type genes of the Basidiomycetes. 2016. In: The Mycota I. 3rd Edition. Growth, Differentiation and Sexuality. J. Wendland, Ed., Springer, Heidelberg
Knabe N., Jung E.M., Freihorst D., Hennicke F., Horton J.S., Kothe E., 2013. A central role for Ras1 in morphogenesis of the basidiomycete Schizophyllum commune. Eukaryotic Cell 12(6): 941-52.
Raudaskoski, M., Kothe, E., Fowler, T.J., Jung, E.M., and Horton, J.S. (2012) Ras and Rho small G proteins: Insights from the Schizophyllum commune genome sequence and comparisons to other fungi. Biotechnology and Genetic Engineering Review 28: 61-100.
Ohm, R.A., deJong, J.F., Lugones, L.G., Aerts, A., Kothe, E., deVries, R.P., Record, E., Baker, S.E., Bartholomew, K.A., Coutinho, P.M., Erdmann, S., Fowler, T.J., Gathman, A.C., Henrissat, B., Knabe, N., Kues, U., Levasseur, A., Lilly, W.W., Lindquist, E., Lucas, S., Magnuson, J.K., Piumi, F., Raudaskoski, M., Salamov, A., Schmutz, J., Schwarze, F.W.M.R., Stajich, J., VanKuyk, P.A., Horton, J.S., Grigoriev, I.V., and H.A.B. Wosten. (2010) Genome sequence of the model mushroom Schizophyllum commune. Nature Biotechnology 9: 957-963.
Additional media
Academic credentials
B.S., University of Toronto; Ph.D. University of Toronto