Health Services is located on the lower level of the Wicker Wellness Center and plays a key role in helping students maintain a healthy, well-balanced lifestyle here at Union.
Highlighted services:
Eve, Mally and Margot Therapy Dogs
You can find Eve, Mally, Margot, or Sparky at the Wicker Wellness Center during Center hours Monday, Tuesday, Wednesday and Friday. Thursday is our dog-free day. They all love it when visitors come to play and give them attention! You can sign them out for a walk too! For more information on our Therapy Dog Program, contact Anne Connors.
The Wicker Wellness Center recognizes that despite the popularity of our therapy dog program, not everyone is comfortable around dogs. Thursday is our dog-free day. We realize not every visit to Wicker Wellness is predictable so when calling to make an appointment, please let us know in advance if you do not want any interaction with dogs. Our staff will happily move them from community areas while you are in the building. Feel free to call the front desk before entering so we can contain the dogs (518) 388-6120.
Medication Pick-Up times
You can pick up your medication during our normal business hours, Monday-Friday 9 a.m. - 12 p.m. or 1 p.m. - 5 p.m. Be sure your insurance and credit card information is on file with Lange's Pharmacy before you pick up a prescription at Wicker. You call them at (518) 374-3324 or register here Lange's Pharmacy Please note - there is a restocking fee of $20 if you do not pick up your prescription in a timely manner.
**Health Services is closed from 12 p.m. - 1 p.m. daily (medication cannot be picked up during this hour).**
Nutrition Counseling
Our Registered Dietitian-Nutritionist consults with students on Wednesdays at the Wicker Wellness Center. Interested in learning more? Read more here or give us a call.
Upcoming Nutrition Intake Group(s): TBA, during common lunch (12:50 p.m. - 1:50 p.m.) at the Wicker Wellness Center.
**If you'd like to begin Nutrition Counseling services, call (518) 388-6120 to register for a Nutrition Intake Group (space is limited).**
Psychiatric medication management
Our psychiatric nurse practitioner sees students who require medication management on Monday and Thursday afternoons at the Wicker Wellness Center. See Services for more information. Please call (518) 388-6120 to make an appointment. A list of additional local providers can be found here.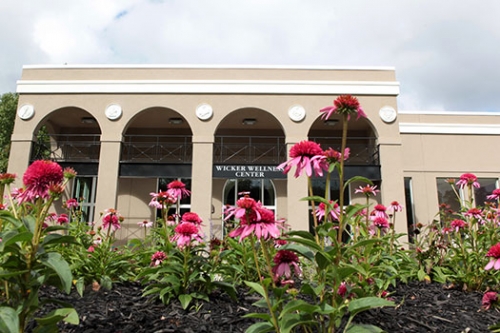 Wicker Wellness Center, 1st floor