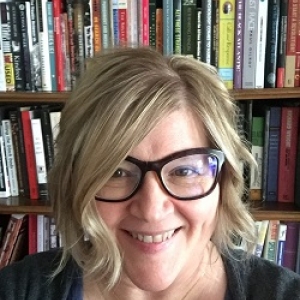 Lori Marso
Job Title
Professor of Political Science
Africana Studies Program Director
Research interests
Political theory : feminist, postcolonial, African American political thought; and Film
Current Project:
Feminism's Realisms and the Crisis in Critique: Agnès Varda, Chantal Akerman, Catherine Breillat
My current book project situates our current moral and cognitive crises—what we might call our "critique of critique" moment—within the crisis of verisimilitude staged by feminist cinematic practices. Drawing explicit attention to the construction of the real, as these filmmakers do, urges us to rethink how we collectively verify, document, debate, and judge. The three directors I select for my study-- Agnés Varda, Chantal Akerman, and Catherine Breillat — employ aesthetic and technical strategies that I define as feminist realism. Varda (1928--) engages a descriptive and self-reflexive style (in feature and documentary films) to call our awareness to the outsized role of the filmmaker herself; Akerman (1950-2015) employs hyper-realist techniques to stage every-day "real time" interactions and actions of housewives and other "strange" and unforgettable women; Catherine Breillat (1948--) eschews the standard sentimental tricks used to stage romance and instead purports to film "real sex" from a woman's perspective. Why look at these films now and in this way? As a feminist theorist trained in the field of political science and political theory, I am especially concerned about what our current intellectual crises portend for effective ways to address the resurgence of unabashed masculinism that we are witnessing in Western politics. Situating the technical practices and thematic preoccupations of feminist cinematic auteurs within debates about feminism, technology, and cinema, I gauge how their practices offer a new purchase on old but changing problems concerning truth and mediation, and particularly how they are affected by gender, xenophobia, race, and sex.
Teaching interests
Feminist Film, African American Political Thought, Legacies of Malcolm X, Reading Female Figures: Antigone, Medea, Cassandra, Theories of Judgment, Politics and Violence.
Additional media
Academic credentials
B.S., University of South Dakota; M.S., London School of Economics; Ph.D., New York University