The Union College Charter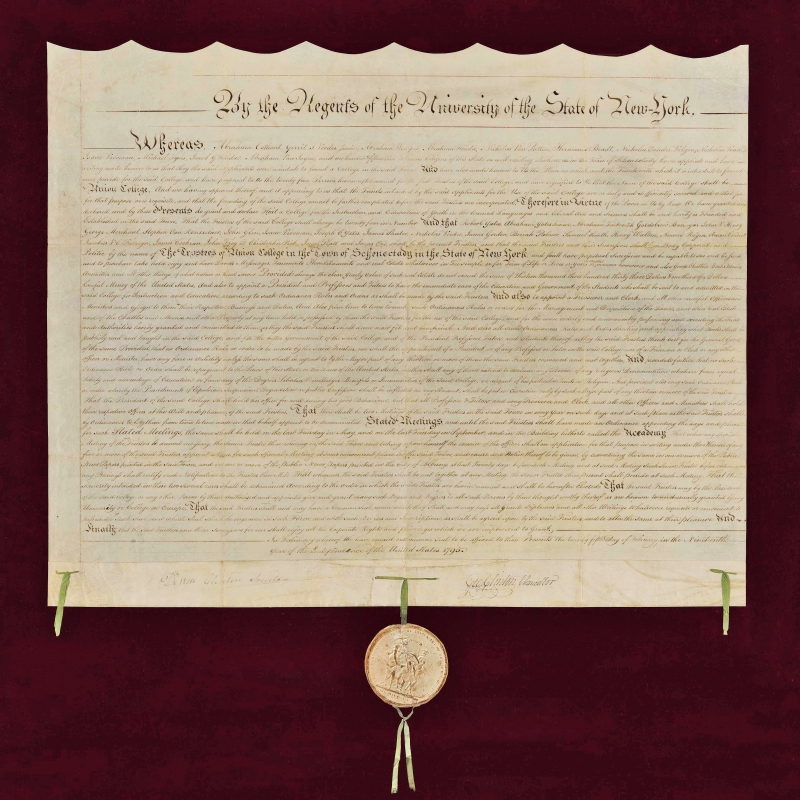 The image from the front page banner shows the Union College charter, housed in Special Collections & Archives at Schaffer Library. As described in The Union College Encyclopedia (p. 153), the Charter was written 225 years ago to establish the College:
"On February 25, 1795, at the culmination of events described in the article on the FOUNDING OF UNION College, the Regents of the University of the State of New York, meeting in New York City, voted to award a charter to Union College. It was the first college charter granted by the Regents, although King's College (Columbia) had received a royal charter in 1754. Most of Union's 1,300-word charter specifies the size, powers, frequency of meetings and method of succession of the Board of Trustees and the names of the first trustees. Regarding the purposes of the College, the charter stipulates only that it was for 'the instruction and education of youth in the learned languages, and liberal arts and sciences.'"