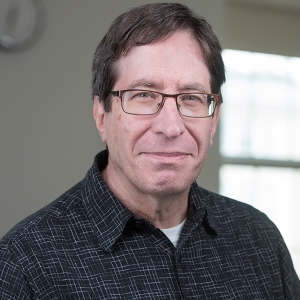 Leo J. Fleishman
Job Title
William D. Williams Professor of Biological Sciences
Research interests
The effects of sensory systems and the environment on the evolution of animal communication signals. I study the relationship between color and motion perception and the physical properties of visual displays in anoline lizards.
Publications
Leo J. Fleishman. Representative publications (student authors italicized)
Fleishman, L.J. and Font. E., (2019) Sensory processing in relation to signaling behavior. In Behavior of Lizards: Evolutionary and Mechanistic Perspectives. Vincent Bels and Anthony Russel, eds. CRC Press, Taylor and Francis Group. Oxford London.
Fleishman, L.J., Yeo, A.I. and Perez C.W. (2017) Visual acuity and signal color pattern in an Anolis lizard. Journal of Experimental Biology 220:2154-2158.
Fleishman, L.J., Perez, C.W., Yeo, A.I., Cummings, K.J., Dick, S., and Almonte, E. (2016) Perceptual distance between colored stimuli in the lizard Anolis sagrei: comparing visual system models to empirical results. Behavioral Ecology and Sociobiology 70:541-555.
Fleishman, L.J., Ogas, B., Steinberg, D., and Leal, M. (2016) Why do Anolis dewlaps glow? An analysis of a translucent visual signal. Functional Ecology 30:345-355.
Kemp, D.J., Herberstein, M.E., Fleishman, L.J., Endler J.A., Bennett, A.T.D., Dyer, A.G., Hart, N.S., Marshall, J., and Whiting, M.M. (2015) An integrated framework for the appraisal of coloration in nature. American Naturalist 185:705-724
Fleishman, L.J., E.R. Loew and M. Leal (1993) Ultraviolet vision in lizards. Nature 365:397
Additional media
Courses
Diversity of Life: Heredity, Evolution and Ecology (BIO 103), Animal Behavior (BIO 325) and Topics in Physiology (BIO 206)
Academic credentials
B.A., Tufts University; Ph.D., Cornell University