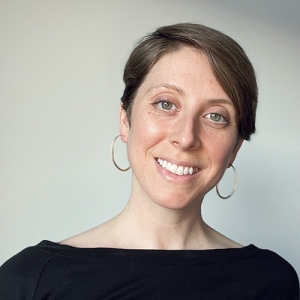 Megan Flynn
Job Title
Gustave L. Davis '59 and Susan S. Davis Director of Dance
Artist-in-Residence
Areas of expertise
Megan Flynn (Gustave L. Davis '59 and Susan S. Davis Director of Dance/Artist-in-Residence) earned her MFA in Dance from the University of California, Irvine. She received a Professional Diploma in Dance Studies from the Trinity-Laban Conservatoire in London, and earned her BFA in Dance, summa cum laude, from Newcomb College, Tulane University.
Megan is the artistic-director of the Megan Flynn Dance Company, a Philadelphia-based professional dance company, founded in 2015. She is also a member of The NADINE Project, a choreographic collective under the direction of Janet Soares & Libby Nye. Previously, she performed with David Parker & The Bang Group (NYC), Eliza Miller Dance (NYC), Kathy Westwater (NYC), and EgoArt, Inc. (Boston). Performances abroad include: ATLAS/ImPulsTanz (Austria); Edinburgh Fringe Festival (Scotland); Daghdha Mentoring Program (Ireland); Brighton Fringe (England); Resolution! Festival (England); The Russia Project (Moscow, St. Petersburg, and Ekaterinburg, Russia); and the Dance Improvisation & Choreography Festival (Spain).
Teaching interests
Megan's teaching and research interests include: choreography, improvisation, improvisational composition, ballet technique, modern technique, somatic practices, inclusive dance pedagogy, and courses such as Dance in America. Prior to joining the faculty at Union, Megan was an Assistant Professor of Dance at Muhlenberg College, and served as an artistic director of the Muhlenberg Community Dance Center. She also taught at UC Irvine, MiraCosta College (CA) and Milton Academy (MA) Megan is a guest teacher for summer programs including: Earl Mosley's Institute of Arts (NY), Philadelphia Dance Academy (PA), Delaware Valley Dance Academy (PA), Summer Stages Dance at Concord Academy (MA) and the Boston Ballet School (MA), and Skipton Summer School (England). Megan is a certified Pilates apparatus and mat instructor.
Additional media
Distinctions
In 2021, Megan was selected as one of twenty-two international choreographers for ATLAS, a five-week choreographic residency program embedded within ImPulsTanz: Vienna International Dance Festival. Her choreography has been presented in: Built on Stilts Dance Festival (Martha's Vineyard), The NADINE Project at The Dragon's Egg (Ledyard, CT), Delaware Art Museum (Wilmington, DE), Come Together Dance Festival (Philadelphia), Philadelphia Fringe Festival, Reading Terminal Market/FringeArts in the Market (Philadelphia), Koresh Artists' Showcase (Philadelphia), KYLD's InHale Performance Series (Philadelphia), SmokyScout Production's Nice and Fresh (Philadelphia); Earl Mosley's Institute of the Arts/EMIA (Long Island, NY), NACHMO/Actors Fund (NYC), 30-30-30 at Dixon Place (NYC), Gowanus Guest Room Series (NYC); RE:Find Gallery (Allentown, PA), Muhlenberg College (Allentown, PA), Lehigh Valley Dance Exchange's Spring UP Festival (Allentown, PA), Ice House (Bethlehem, PA); Philomusica Chorale (Oreland, PA); American College Dance Association's Regional Conferences (University of Maryland, SUNY Brockport); UC Irvine's xMPL Theater, Contemporary Arts Center (Irvine, CA); UC Irvine's Claire Trevor Theater (Irvine, CA); Laban's Bonnie Bird Theater (England); and site-specific locations throughout southern Spain.
Academic credentials
B.F.A. in Dance, Newcomb College, Tulane University; Professional Diploma in Dance Studies, Trinity Laban Conservatoire of Music and Dance; M.F.A. in Dance, University of California, Irvine