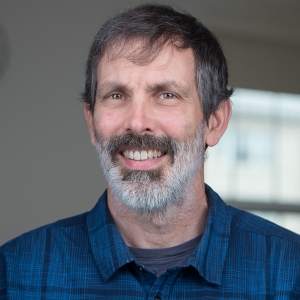 Steven Rice
Job Title
Florence B. Sherwood Professor of Life Sciences
Chair of the Biology Department
Integrated Science and Engineering Complex (ISEC) 337
Research interests
Ecology and physiology of mosses and conservation biology
Teaching interests
Biodiversity (BIO 064), Cellular Foundations of Life (BIO 104), Biology of Plants (BIO 315), Conservation Biology (BIO 322) and Environmental Physiology (BIO 331)
Publications
Bengtsson, F., H. Rydin....S.K. Rice...and 42 others 2020. Environmental drivers of Sphagnum growth in peatlands across the Holarctic region. Journal of Ecology, in press.
Granath, G., H. Rydin, J. Baltzer…and S.K. Rice (and 43 others) 2018. Environmental and taxonomic controls of carbon and oxygen stable isotope composition in Sphagnum across broad climatic and geographic ranges. Biogeosciences 15: 5189-5202, doi:10.5194/bg-15-5189-2018.
Rice, S.K., T.A. Gagliardi and R.A. Krasa, 2018. Canopy structure affects temperature distributions and free convection in moss shoot systems. American Journal of Botany 105:1-13, doi:10.1002/ajb2.1145.
Hanson, D.T. and S.K. Rice 2014. What can we learn from bryophyte photosynthesis? Chapter 1 in Hanson, D.T. and S.K. Rice (eds.) Photosynthesis in Bryophytes and Early Land Plants. Springer, Dordrecht.
Rice, S. K., N. Neal, J. Mango and K. Black 2011. Relationships among shoot tissue, canopy and photosynthetic characteristics in the feather moss, Pleurozium schreberi. The Bryologist 114: 367-378.
Rice, S. K., N. Neal, J. Mango and K. Black 2010. Modeling bryophyte productivity across gradients of water availability using canopy form—function relationships. In: Tuba, Z. and N. Slack (eds.), Bryophyte Ecology and Global Change. Cambridge University Press.
Additional media
Academic credentials
B.S., Yale University; M.S., Ph.D., Duke University